If any company knows about adapting to meet changing consumer demands and resilience during testing times, it's broadcaster Sky.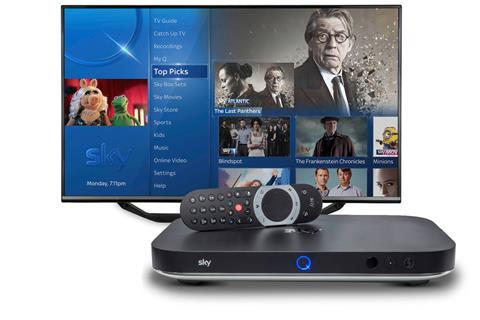 Despite a challenging consumer backdrop and the insurgence of disruptors such as Netflix and Amazon, Sky – Europe's leading entertainment and communications firm – generated annual revenues of £12.9bn in its last full year.
It serves 22.5 million people across seven countries and continues to attract new customers. But what are the secrets of its success?
Here are five nuggets from Sky's long-serving group chief executive Jeremy Darroch who, as a former Dixons finance director and non-exec director at Burberry, is also an experienced retailer.
Be original
"We are in a golden age of television," says Darroch.
With the rise of online streaming services, on-demand and on-the-go viewing, customers are watching more content than ever before.
"The number of people viewing Sky pay channels has jumped 19%, and Sky original Riviera was downloaded twice every second during the first four months it was available"
But with this comes fresh competition for Sky from popular upstarts such as Netflix, Amazon Prime and Google Play.
According to Darroch, increased competition means higher standards and bigger expectations.
"You need to do something to stand out, you need to be original," he says.
Consequently, Sky has focused on combining the best of its international programming with its homegrown content, and has ramped up its investment in original TV.
"Customers are responding really well," Darroch says.
Indeed, the number of people viewing Sky pay channels has jumped 19%, and Sky original Riviera was downloaded twice every second during the first four months it was available.
Be an irresistible partner
One of the things Sky is known for is its exclusive sporting content, and US television shows such as Game of Thrones and The Walking Dead.
Being the go-to firm for these programmes is fundamental to Sky's continued success, so it works to ensure it is the "partner of choice" for rights holders.
"We make sure the relationships are symbiotic"

Jeremy Darroch, Sky
"We make sure the relationships are symbiotic," Darroch says.
"For example, to coincide with the latest Mission Impossible release we launched a Tom Cruise pop-up channel that drove audiences to the cinema and maximised interest. The film was the most successful in the franchise's history.
"We always get behind our partners' shows, and they see the value Sky can add."
Game of Thrones became the most talked about show on TV this year, with more than 250 million online conversations during 2017.
A track record such as this should hold Sky in good stead in the incumbent grapple with Amazon for Premiership football matches.
Don't be constrained by four walls
Consumer behaviour has changed dramatically over the last 10 years.
In the same way that the internet and the proliferation of smartphones has meant shoppers expect to order everything they want and need with the click of a button, viewers now expect to enjoy content while on the move, as well as at home.
Sky says that spotting these patterns early – understanding what its customers are thinking and want – is of paramount importance.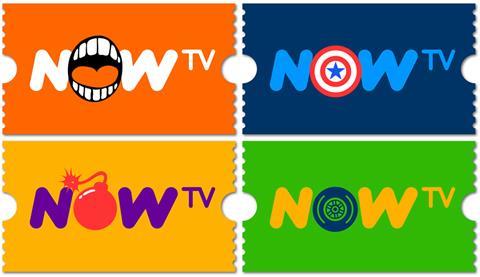 After analysing consumer data to stay ahead of the curve, the company launched its Sky Go service, for viewing programmes on phone and tablet apps, and its Now TV one-day sports passes.
Darroch says: "We have now become the leading streaming service in Europe and we're still expanding, with new services recently launched in Spain and Switzerland too."
Diversify and broaden your horizons
Sky started in 1989 as a broadcaster, and has grown into a multifaceted company offering TV, broadband, phone and mobile, among other products.
"We're continually diversifying," Darroch says, "trying to offer our customers more of what they want and ever more flexibility."
He adds that, for those that are new to a market, differentiation and understanding the customer is even more important.
"We did a lot of market research before we moved into mobile and made sure we were going to be a disruptive influence in the market, offering customers a product we knew they wanted.
"In this case, what they wanted was the chance to roll over unused data month to month. Customers are already responding well to this new offer."
Reward your customers
"I don't need to tell retailers how important the customer experience is, and it is no different for us at Sky," Darroch says.
Two years ago, Sky launched a loyalty scheme in Italy offering its customers offers and experiences based on how long they'd been members.
On the back of that initial programme, Sky has this year started a similar loyalty scheme in the UK, to which 1 million customers have already signed up.
In the last year alone, Sky has won 686,000 new customers, with 160,000 new subscribers in the most recent quarter – that's 51% more than this time last year."
"Loyal customers are the foundation of a good business," the former Dixons finance director thunders.
"You can never take them for granted."
Retail Week Live 2018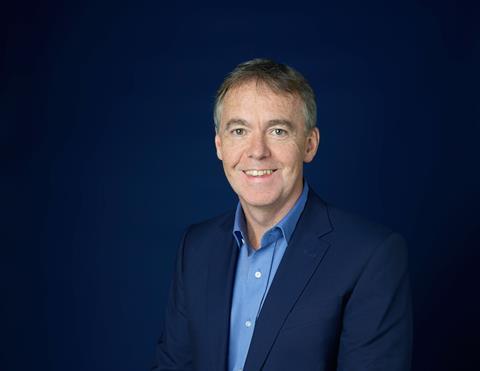 If you'd like to hear more about Sky's evolution, group chief executive Jeremy Darroch will be delivering an opening keynote at Retail Week Live.
In his speech entitled 'Tomorrow's customer. Tomorrow's company', Darroch will describe how businesses can adapt and innovate to survive.
Darroch joined Sky in 2004 as chief financial officer and was appointed to his current role in December 2007.
Prior to this, he was group finance director of DSG International, formerly Dixons, and spent 12 years at Procter & Gamble in a variety of roles in the UK and Europe.
Darroch was a non-executive director and chairman of the Marks & Spencer Audit Committee between 2006 and 2013 and, in 2014, he became a non-executive director of Burberry.
Retail Week Live, the UK's premier festival of retail and consumer commerce, takes place in London on March 7-8, 2018.
To book your ticket visit: Live.Retail-Week.com