Operating profit at Wyevale Garden Centres grew 55% to £34.1m in the year to December 28 after a "transformational year".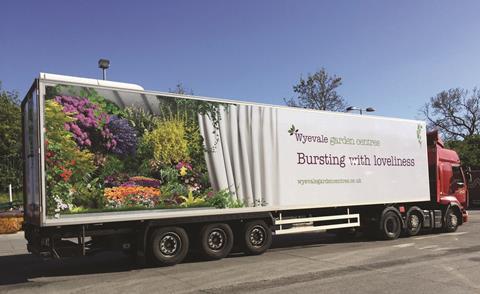 Full-year profits surged 55% to £34.1m
Sales grew 5% to £290.4m
EBITDA increased 31.4%
Despite what the retailer called a "challenging" year with mixed weather patterns impacting footfall, sales blossomed 5% to £290.4m during the period.
Reported EBITDA grew 31.4% to £56.1m. Gross margins increased by 3.3% to 56.5% in 2014.
Wyevale Garden Centres, which rebranded from the Garden Centre Group last year, said income from its concessions was up 25.7% to £18.1m.
In the past year, the garden centre introduced a raft of new brands into its centres including footwear from Brantano, pet shop Jolleys, Costa Coffee franchises and Peacocks.
Horticulture heritage
Wyevale Garden Centres chairman Stephen Murphy said: "Wyevale Garden Centres has had a transformational year, strengthening our position as the UK's largest garden centre retailer.
"We adopted our national brand identity building our horticulture heritage, strengthened the core of our business through modernised operations, broadened our retail proposition and award-winning restaurant offer, invested in improving our centres for customers, and increased our number of high-quality garden centres to 148 during the year."
In the past year, Wyevale kicked off a store improvement programme across the group, improving its category mix across several branches including the recently renovated Percy Thrower's A Wyevale Garden Centre in Shrewsbury. The retailer also completed the acquisition of nine garden centres.
In the year ahead, Wyevale Garden Centres plans to launch a full multichannel offer with home delivery and click-and-collect.