US furniture giant Williams-Sonoma is poised to launch an assault on the UK market and is actively seeking sites for its famous Pottery Barn fascia, Retail Week can reveal.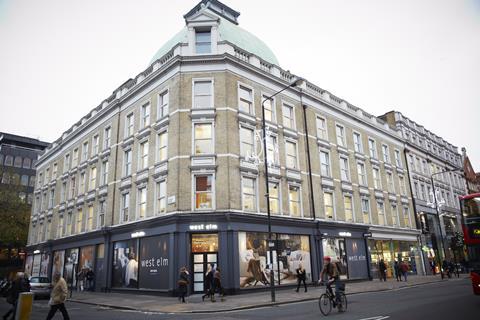 The news comes as Williams-Sonoma, which operates 590 stores globally, prepares to make its UK debut with its West Elm brand on Tottenham Court Road tomorrow.
West Elm president Jim Brett told Retail Week: "We're looking very hard for Pottery Barn locations, the team are here as we speak. It's a priority for us."
The news will end years of speculation over whether Williams-Sonoma would bring its popular Pottery Barn brand to the UK. Pottery Barn operates 192 stores across Canada and the US.
Brett said the timing of the Pottery Barn debut would depend on when it found the right location, but he said: "We want to open as soon as possible." The retailer is eyeing sites in the capital.
He added: "The UK is an opportunity for many Williams-Sonoma brands. We've found the perfect location for West Elm and we're in hot pursuit for locations for our other brands. It's a long-term multi store strategy."
Brett declined to say how many stores Williams-Sonoma could open but he said West Elm was close to securing its second store in London and that the group would eventually look at opening in regional centres including Manchester and Glasgow.
Brett conceded that the UK market was "competitive" but said West Elm would stand out through "exclusive product, the inspiring way we merchandise and world class service". The retailer will offer free home styling services, where an expert will go to a customer's home and give them advice, as well as in-store workshops including knife skills classes. Brett said there will be a focus on locally sourced products as well as hand crafted wares.
"We're all about community, and want to engage in a bunch of different ways," he said.
He added: "The way we present our product is very unique. It's more like a home than a showroom.
"There is a gap in the market for a lifestyle retailer. We bring a lot of exclusive product to the table, the vast majority is designed in house and is exclusive."
The 12,000 sq ft store will feature furniture, textiles, accessories and gifts, as well as a coffee shop. Retail Week revealed in April that West Elm had signed for the store formerly occupied by Harveys on Tottenham Court Road.
Williams-Sonoma chose to bring West Elm to the UK after launching the brand online here two years ago as part of a wider international push that saw it sell online in 99 countries.
"When we went live in the 99 countries our goal was to see where the demand was," said Brett. "The two largest markets for demand were Australia and the UK."
West Elm will open a local transactional website "within the next month", said Brett.
He said he views "everybody as competition" in the UK as companies struggle to compete for consumer spend. "We compete with apparel as well as home," said Brett.
West Elm operates 57 stores, predominantly across North America as well as Australia. Tottenham Court Road will be its first European store.
Williams-Sonoma also operates brands including its eponymous fascia as well as Mark & Graham and Rejuvenation.
In the 53 weeks to February 3, William-Sonoma generated group net revenues of $4.04bn.
Pottery Barn net revenues grew from $1.6bn to $1.75bn while West Elm net revenue jumped from $336m to $430m.
Property agent Harper Dennis Hobbs acts for Williams-Sonoma.
In pictures: West Elm opens on Tottenham Court Road
1

2

3

4

Currently reading

US furniture giant Pottery Barn poised to make long-awaited UK debut as sister brand West Elm prepares to launch in London