ScS has made a string of appointments to bolster its senior management team and spearhead its expansion plans.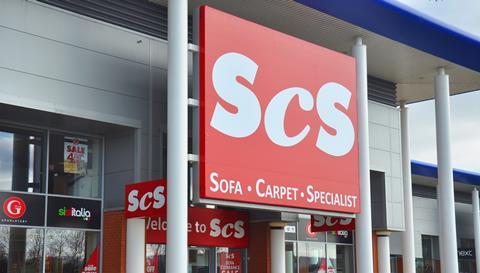 The sofa and carpet specialist has appointed Paul Burke as sales director, and promoted its long-serving merchandise controller Simon Nicholson to the new role of furniture buying director.
Burke has 30 years of experience at retailers including Cargo, MFI, Homestyle and Harveys.
He will be responsible for ScS's 100 stores and report to managing director Kevin Royal, who said: "New to the business, Paul joins us with a fantastic portfolio of big-ticket retailing experience, and we look forward to working with him to further strengthen and expand our position as a leading UK sofa and carpet specialist."
Nicholson joined ScS almost 30 years ago and has worked closely with the retailer's chief executive David Knight on product selection and development.
He will now take full responsibility for this area and explore opportunities to further grow and develop the retailer's product offering.
Senior changes
Royal said: "Simon is an invaluable asset to us and his knowledge and experience of product selection and range design, built up over nearly 30 years in the industry, will help us further grow our customer appeal, while also continuing to deliver on our core values of quality and affordability.
"Following a successful 2016 for the ScS business. these two new senior appointments are central to our growth plans for 2017 and beyond."
These people moves follow a series of additions and changes to ScS's senior team.
Last year Elaine Ray was made brand development director for ScS's House of Fraser concessions, Farren Murphy became commercial manager, and Lacey Hewison was appointed head of operational improvement.
Chris Muir become ScS chief financial officer at the start of 2016.
The retailer reached the milestone of 100 stores at the end of last year and swung back into the black with a pre-tax profit of £10.9m in the 53 weeks to July 30.