Greggs and Ikea to host "romantic" Valentine's dinners, Charles Tyrwhitt founder's funny side and a world-first for Selfridges.
Boxing clever at Selfridges
In the red corner: John Lewis. In the blue corner: Selfridges.
The department store duo have pulled no punches in the hotly contested fight for sales on Oxford Street.
But Selfridges has landed the latest blow after launching what it claims to be "the world's first-ever" in-store boxing gym.
The facility is run by BXR London – the boutique boxing club launched by world-champion Anthony Joshua – and could leave Selfridges' rivals on the ropes when it comes to experiential retailing.
Let's get ready to rumble!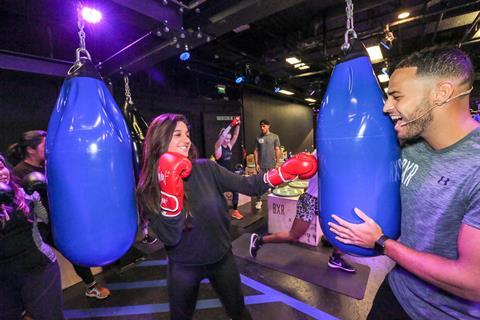 Love is in the air at Greggs and Ikea
It's true that Greggs has a loyal and loving national following who are drawn to its baked treats all year round.
But, in great news for sausage-roll fanatics, this Valentine's Day it is hosting a special night of romance for its most committed customers.
For the very first time, the fast-food bakery firm will open its doors to couples so that they can enjoy a candlelit dinner.
Selected shops will be transformed into restaurants, complete with mood lighting, music, roses, candelabras and white linen tablecloths.
Flatpacked romance
Ikea seems an unlikely venue for a romantic meal for two, particularly given its reputation for causing familial arguments.
However, it too will be serving up its Swedish delicacies – meatballs – with a side-order of love this Valentine's Day.
On the evening of the big day, it will be serving three-course meals for two with table service.
Looks like Ikea has this love stuff all wrapped up – or flatpacked, you might say.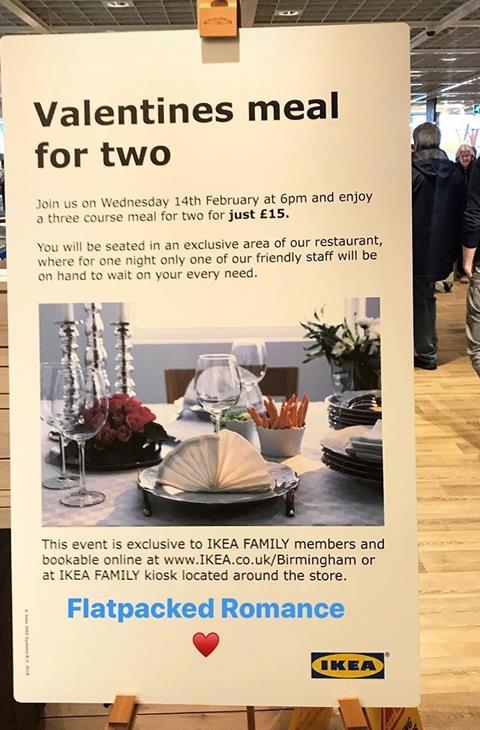 Charles Tyrwhitt founder has the crowds in stitches
Speaking at an event last week, Nick Wheeler, the man behind Charles Tyrwhitt, well and truly wooed the crowds.
The menswear aficionado first charmed the audience by lamenting the fact that no-one buys ties any more.
"It's the only bloody product that has a decent margin," he said.
He then won their affections further by claiming that his best business decision was to invest in his wife's company.
Retail Week features editor Gemma Goldfingle was live-tweeting from The Delivery Conference 2018.