Made.com has kept shoppers in-store overnight, Sainsbury's needs to wash its mouth out and John Lewis' boss is marching online for followers.
Andy Street 4 West Midlands mayor
John Lewis managing director Andy Street did his best to maintain that rumours about his mayoral ambitions were just that for most of the summer.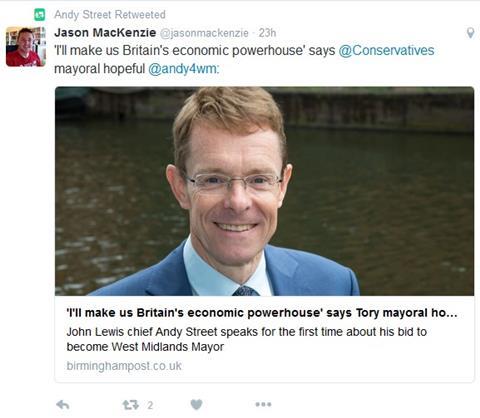 But since revealing earlier this month that those ambitions are, in fact, very much the truth, Street has launched quite the social media campaign to support his bid for the very first mayor of the West Midlands.
Andy4WM is taking to Twitter, Facebook and even Instagram to proclaim his love for "the greatest place in the world" ahead of the Tories selecting their preferred candidate.
He might not be a natural on Instagram (five followers at the time of writing) but on Twitter he's proved a hit, broadcasting Birmingham-centric news and retweeting compliments left, right and centre.
At the time of publishing, Street was still waiting to find out if his bid to become the preferred Conservative candidate had been successful. But with a list of prestigious backers behind him, it was certainly looking likely.
Made.com shoppers get more than they bargain for
Made.com is very proud of its showrooms, but now the etailer has got customers spending the night there.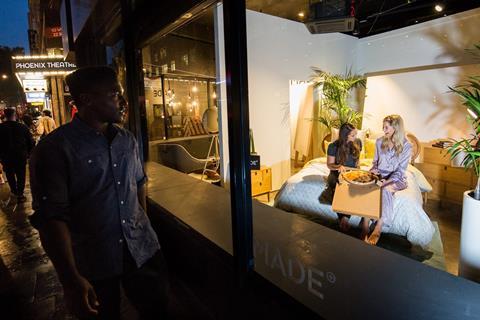 According to research by the retailer, the shrinking size of houses means the bed has overtaken the sofa as the most used piece of furniture in British homes. Around 14% of Brits have even been forced to convert another room into a bedroom, with 5% of those living like Harry Potter, having converted a cupboard under the stairs into their bedroom.
To bring this trend to life, Made.com has transformed the window of its Soho showroom to represent the average living space of a one bed flat in London. And, what's more, it managed to persuade two lucky customers to stay over for a night – living, eating and sleeping as they would, in the live window display, in full view of the city of London.
This sort of exhibitionism isn't up everyone's street, but it certainly gave passing shoppers an insight… or should we say, eyeful?
Shitos and giggles in Sainsbury's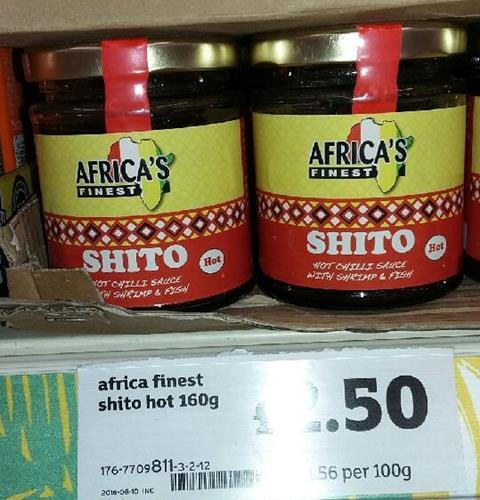 Spotted on the shelf of a North London Sainsbury's branch by a Retail Week reader, this s**t-hot chilli sauce has a particularly pungent name.
While Shito's Finest may sound like an eye-watering concoction to an English-speaking onlooker, the translation of the word 'shito' in Ga (the native language in Ghana, where the product originates) is pepper.
The sauce itself is apparently a perfect partner for rice and sweet potato dishes, although we'd guess any meal accompanied by Shito would come up smelling of roses.