Homebase gets Monty Don's approval at the Chelsea Flower Show, Budgens is named top of the top-ups and drunk phone users become 'appy shoppers.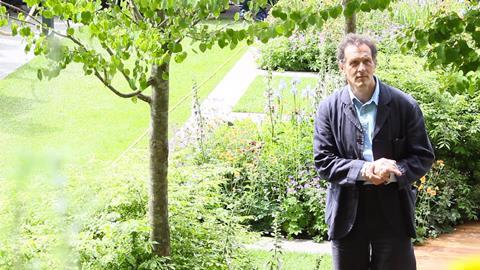 Homebase is Don of Chelsea Flower Show
If you head to your local Homebase at the weekend, don't be surprised if you bump into Gardeners' World presenter Monty Don. He spent much of today whiling away his time in Homebase's Urban Retreat garden at the Chelsea Flower Show. Don was unperturbed by his broadcast being rudely interrupted by a helicopter and took the opportunity to have a sit down in a Bauhaus-inspired building in the gold medal-winning garden. Although braving the bank holiday crowds at Homebase may not be quite as relaxing an experience.
Iceland boss to get Honorary Doctorate
He led the way in nursing Iceland back to health - and the frozen food retailer's boss Malcolm Walker will soon be able to call himself a doctor. The Iceland founder left the supermarket chain in 2001, only to return as its chief executive less than four years later and transform the grocer's fortunes. Having already gone back to his roots once, Walker is preparing to do it again as he returns to his hometown to to pick up an Honorary Doctorate from the University of Huddersfield. Walker will be rewarded for his "outstanding contribution to world of commerce and entrepreneurship, and for his philanthropic work" at a ceremony in July. Given his experience at Iceland, we're sure Walker is well placed to keep his cool on the big day.
Drunk phone users are 'appy shoppers
Anyone who has partaken in a spot of online retail therapy after a couple of glasses of red knows it can be a dangerous game – particularly when that out-there shirt or garish skirt comes through the letter box a few days later. But alcohol-lovers fear not – a new mobile app has been launched to aid your booze-fuelled fashion judgement. Aptly named Drunk Shopping, the app sends users a text every Saturday night with a suggestion for a zany new product for them to buy, with external links provided to ecommerce sites. So retailers nationwide, brace yourselves for a boom in orders of novelty mugs, wacky musical instruments and random snacks.