Bunnings has shaken up the UK's DIY sector since it steamrollered its way into the market last year.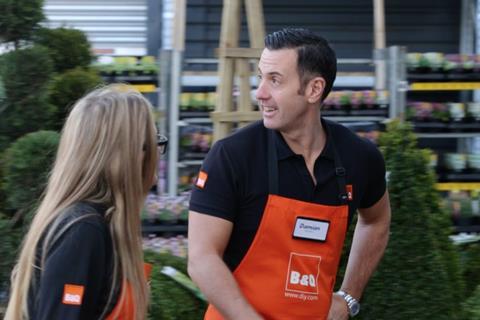 Unveiling plans to scrap the Homebase fascia and convert its stores to Bunnings, overhauling the retailer's board and ushering in a new way of doing DIY retailing at its first tranche of stores have combined to make its rivals sit up and take notice.
And Bunnings' swoop to lure B&Q lifer Damian McGloughlin onto its senior leadership team as chief operating officer has served another firm statement of intent.
McGloughlin's move to Bunnings makes him the latest in a steadily growing list of UK DIY experts to join the business.
But it is his hiring that could prove to be the most important weapon in the Bunnings armoury as the UK's DIY war intensifies.
UK DIY talent
Wesfarmers shocked the City when it culled Homebase's entire board shortly after buying the business from Home Retail Group for £340m in February 2016.
Onlookers suggestion of axing a senior management team with knowledge of the UK market and replacing them with existing Bunnings staff, including new UK and Ireland boss, Bunnings lifer, PJ Davis, was at best a risky strategy.
But since then, Wesfarmers has added plenty of British DIY blood to its management teams.
Former Wickes, B&Q and Kingfisher director David Haydon has been drafted in as trading and commercial director for Homebase.
"Matt [Tyson] would have been instrumental in bringing Damian to Bunnings"

Former B&Q colleague of Damian McGloughlin
Former Asda and B&Q boss Archie Norman – an advisor to Wesfarmers since 2007 – has been appointed to a three-man panel helping to plot Bunnings' assault on the UK.
Another ex-Kingfisher man, Matt Tyson, is also advising the Australian titan and is understood to have been pivotal in convincing McGloughlin to switch allegiances.
"Matt would have been instrumental in bringing Damian to Bunnings," a former B&Q colleague of McGloughlin's tells Retail Week.
"When they were at B&Q together, Damian was a divisional director and Matt was operations director at the time.
"Matt was his mentor, his father figure if you like, so he would no doubt have been telling Bunnings how talented Damian is and urging Damian to come on board."
From shopfloor to top floor
McGloughlin knows the DIY sector – and B&Q in particular – like the back of his hand.
Having joined the retailer as a part-time Saturday boy at the age of 16, McGloughlin went on to forge a 32-year career with the DIY giant.
He became divisional director in 2005, overseeing the London, East, North and Central divisions during his five years in the role.
By February 2010, McGloughlin was named director of store operations, installations and retail change, with particular responsibility for format development, trading, stock and availability and showroom selling.
Just over a year later, McGloughlin was promoted to the board, initially as operations director, later becoming retail director of UK and Ireland.
With such knowledge and experience under his belt, it's clear to see why Bunnings were so keen to woo McGloughin.
A respected man
But another former B&Q colleague believes it is one skill in particular that Bunnings will benefit from most.
"Damian is really well liked by the B&Q team. His departure will be a big blow for them," he says.
"He's very much a man of the people – people in stores like and respect him. They enjoy working for him and they want to work for him."
He adds: "On a broader note, he knows the sector really, really well, so he's a great acquisition for Bunnings.
"Their warehouses are similar in size to B&Q's Supercentres, which Damian knows inside out, so he will bring a great deal of knowledge to that format for Bunnings.
"B&Q will be smarting, without a doubt. Their loss is very much Bunnings gain."
If McGloughlin can help Bunnings gain further market share, it will leave his former employer smarting even more.