Dunelm boss John Browett's untimely departure after less than three years in the role brings two questions immediately to mind.
Why, since leaving Dixons in 2012, has Browett not remained in a job for much longer than two years? And, what does the future now hold for the homewares retailer, which was seemingly turning a corner under Browett's watch?
News of Browett's exit certainly caused a ripple in the City – the retailer's share price slipped in the immediate aftermath.
But, given the retail high-flyer's recent track record, the occurrence – attributed to "personal reasons" and the business seeking "different leadership" – was perhaps unsurprising.
An eclectic career
The former Tesco and Dixons exec, who is widely credited with turning around Dixons' fortunes and laying the foundations for its merger with Carphone Warehouse, has now departed three businesses in five years.
He was first poached by Apple to be senior vice-president of retail in 2012, but just seven months later was ousted by the technology group's boss Tim Cook.
At the time, it was speculated that Browett's efforts to make Apple's retail business more profit-driven rather than focused on customer service were unpopular.
But at a subsequent Retail Week Live conference, Browett candidly explained that he "didn't fit within the way they [Apple] ran the business".
"And so for me, it was one of those shocking things where you are rejected from the organisation for fit rather than competency," he said.
Browett then perhaps moved out of the frying pan and into the fire when in 2013 he took the top job at fashion retailer Monsoon Accessorize, owned by the idiosyncratic Peter Simon.
Despite denials of a clash between the two businessmen, Browett suddenly departed in 2015 to "pursue other career opportunities".
It came as a surprise then when Browett popped up as chief executive of homewares retailer Dunelm – based in his hometown of Leicester.
Browett's mark on Dunelm
Evidently a proactive, determined and intelligent retailer, Browett took a firm grip of Dunelm – putting it into "execution mode", as he described it.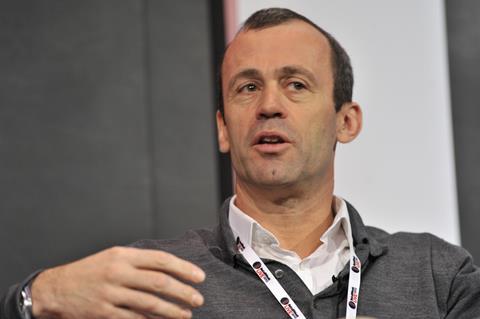 During his two-year tenure he focused on transforming its ecommerce business, most notably through last year's acquisition of the World Stores group.
He oversaw the roll-out of an updated store format, expanded its M25 store footprint and recently told Retail Week that he planned to install around 50 Kiddicare shop-in-shops – all with a view to making the predominantly retail-park-based business more relevant in the long term.
However, it's not Browett who will now enjoy the fruits of his labour, because Dunelm has kicked off a search for "different" leadership.
What's next for Browett?
According to independent retail analyst Nick Bubb, "Dunelm was always an odd choice" for Browett, who "never seems to stay in jobs for that long".
Whether Browett has already lined up a new challenge is as yet unknown, but the Cambridge graduate's recent job-hopping will inevitably raise some questions if he is now on the job hunt.
"What the next chapter of his career will be remains to be seen (surely not back to Dixons…)"

Retail analyst Nick Bubb
However, Bubb, along with a number of other retail watchers, has suggested Browett could even go back to Dixons, which issued a profit warning just last week and where he is held in high esteem.
There has been speculation that succession planning is under way at Dixons Carphone, and boss Seb James was linked to the role of chief executive of ITV – where in fact easyJet boss Carolyn McCall has subsequently been appointed.
"What the next chapter of his career will be remains to be seen (surely not back to Dixons…)," Bubb said.
What's next for Dunelm?
For now, the business is in good shape, and shareholders will have been relieved to learn that "trading in the first two months of the new financial year has started positively, with an encouraging like-for-like sales performance".
But it's not all roses and daffodils at Dunelm, which suffered a 26% drop in pre-tax profits at its last half-year, and where Browett's work, including the integration of World Stores, is far from complete.
The firm insisted today that it had a "strong executive team in place" to meet its ambitions. Until a new boss is found, chairman Andy Harrison, deputy chairman Will Adderley and chief financial officer Keith Down will run the business.
And as for Browett – a highly capable and strategic retailer – he will have to ensure that he gets off the jobs merry-go-round and lasts the course.