Oak Furniture Land is to more than double store numbers over the next 18 months after strong growth in the past year.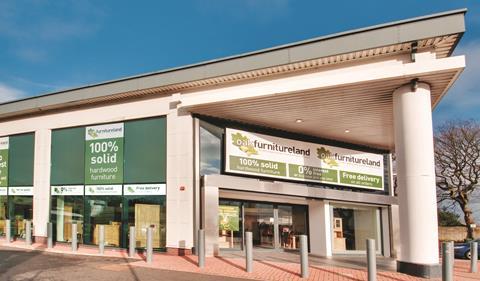 Managing director Jason Bannister hopes to "infiltrate London" and plug gaps in its store portfolio in the Midlands, raising shop numbers from 16 to more than 40 by the end of 2013.
The specialist furniture retailer, launched in 2005, will open six more stores by September including at least two former Allied Carpets stores after the carpet specialist fell into administration last month.
Oak Furniture Land reported a 92% jump in sales to £33.7m in the six months to March 31 and pre-tax profits were £4.8m.
Bannister expects full-year sales to be £80m and profits to be between £10m and £12m in the year to September 30, up from revenues of £38m and a profit of £3.8m last year.
Online sales now account for 40% of turnover and the retailer has installed an in-house photography and video team at its Swindon head office to display new products quickly online.
It is also working on launching a mobile site.
The retailer plans to spend £5m on TV advertising on ITV and satellite channels this year, supported by £1.5m to £2m on advertising and improving its search ranking on Google.
Bannister said the retailer was benefiting from its vertically integrated supply chain including a logistics arm enabling it to provide low-price, quality products.
He also believes a mixture of organic growth and careful consumer spending has kept the business performing well.
"We are doing the opposite to everybody else and then some," he said. "The business is going very well. We offer a genuinely good product and great prices.
"We have noticed that when times are tighter people are taking the time to look for a great-quality product at great prices."
Bannister said Oak Furniture Land was winning shoppers from John Lewis, Next and Ikea.