Wickes new boss Simon King hopes to bring strong leadership qualities to the DIY retailer after being appointed managing director.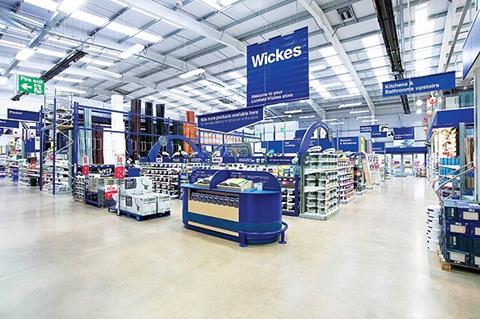 King, the well-regarded former Asda chief operating officer, replaces Jeremy Bird, who has been promoted to the new role of divisional chairman for the consumer division of parent Travis Perkins.
King – who took up the position on Monday – has decades of experience at grocers, including a long stint at Tesco, where he was latterly chief executive of Tesco Kipa in Turkey.
Most recently he was at Asda, but left in June after just six months. Prior to that he was based in Saudi Arabia where he was chief executive of grocer Panda.
Speaking to Retail Week on the third day of his job, King said that he hoped to bring strong leadership skills.
He said he hoped to "motivate and be clear to people, to give people a great chance to get on". He acknowledged that moving from selling food products to DIY "will be a challenge" but added: "That's one of the reasons I'm excited to be here."
King is undertaking a three-month induction and will work alongside Bird in that period.
King said after "listening very carefully to understand the business" for three months, he will have a better idea of what his strategy will look like.
Wickes has been strengthening its multichannel offer, and King said he will continue to drive it: "Those companies looking ahead will do well."
King added: "I'm proud to be part of this brand. There's a great heritage at Wickes."
Bird insisted that the appointment of King – who has considerable overseas experience – does not signal a move to launch Wickes overseas just yet.
Bird said that while Wickes is "keeping a close eye" on several overseas markets, opening international stores is not in its short-term plans.
"The business still has significant growth potential in the UK," he said.