Kingfisher has reported a drop in interim profits with chief executive Vèronique Laury blaming the French market for its woes.
Pre-tax profit dropped 30.1% to £281m in the six months to July 31. Underlying pre-tax profit was down 14.8%. to £375m.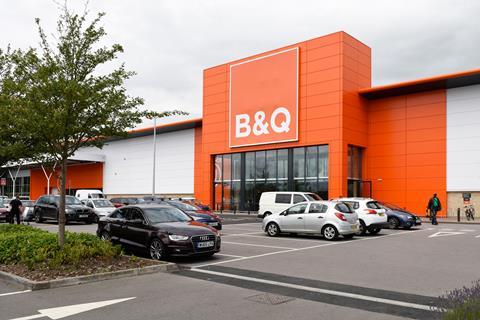 While the UK and Irish market failed to fly, boss Laury apportioned most of the blame to the French business, where like for likes declined 2.4% and retail profit was down 31.1%.
In the UK and Ireland, like for likes shrunk 0.5% while total sales were up 1.3% to £2.63bn. Trade business Screwfix drove growth as usual with like for likes up 4.5% and total sales growing 10.4% to £802m.
B&Q's like for likes dropped 2.5% while total sales were down 2.3% to £1.8bn.
In the UK, retail profit rose 1.2% to £218m.
Laury insisted her One Kingfisher plan, which will drive operational efficiencies and create a unified offer, was the right direction to take but admitted "transformation on this scale is complex".
She said: "We have implemented new ways of working and systems and at present still operate partly under our new operating model and partly under the old. The ongoing high of levels of transformation activity, as expected, continue to have an impact on the business.
Laury added: "The extent and pace of change in the retail sector is profound. We saw these changes and acted early. We're now halfway through our One Kingfisher transformation and we are well on our way to becoming a truly customer-led, digital and efficient business.
"We firmly believe in the transformation plan benefits and maintain our ambition. The environment is making our task more difficult than expected and we will always take the right decisions for the company in the long term."
The retailer has also replaced chief offer and supply chain officer Arja Taaveniku with Henri Solère.
Taaveniku joined the business three years ago to create a consolidated product, buying and supply chain organisation and to develop own-brand products. Now this has been achieved, Solère will take over the role. Taaveniku will remain with the group for the next six months to ensure a smooth transition.