Kingfisher has poached Carrefour China boss Thierry Garnier to succeed Véronique Laury as group chief executive.
The DIY giant, which owns B&Q and Screwfix in the UK, said it had appointed Garnier as a result of his experience in leading "significant businesses through complex change programmes while operating in competitive and rapidly changing retail environments".
His start date is still to be to finalised.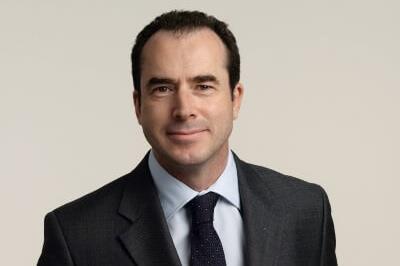 Garnier's new role will be his first in retail outside of Carrefour. He has spent 22 years with the French grocery operator, having joined as hypermarket director in 1997.
In 2003, he became managing director of supermarkets in its domestic French market and five years later was promoted to international executive director.
Garnier was named executive director of China and Taiwan in 2012. Since October 2017, he has served as executive director for Asia and chief executive of Carrefour China.
Details of his switch to Kingfisher emerged just days after Carrefour revealed plans to sell a controlling stake in its Chinese division to Suning.com.
Retail Week understands Garnier narrowly edged out rival candidate Paul Geddes, the former boss of Direct Line, who had also been under serious consideration for the position.
Kingfisher chair Andy Cosslett described Garnier as "a highly talented international retailer and proven business leader, with a strong track record over many years at Carrefour".
He added: "In what was a rigorous recruitment process, Thierry stood out for the board from a strong list of candidates due to his recognised operational know-how at a multinational retail business, his delivery of long-term value creation and his experience in driving leading-edge digital innovation, most recently in China.
"At Kingfisher, he will take the reins of a strong and profitable business, and one which is also transforming to better serve its customers. In Thierry, we are convinced that we have found the right individual with the right skills to drive success from the platform that Véronique has established at Kingfisher.
Garnier said: "I am delighted to be joining Kingfisher at an exciting point of its development. For over 20 years, I have had a great passion for retail, for retail teams and for understanding and addressing changing customer behaviours.
"I believe that the home improvement market provides a great opportunity for us, and by harnessing Kingfisher's market-leading positions and obvious strengths, consistently meeting our customers' needs, embracing our digital opportunity and driving innovation, I am confident that we can build an even stronger business for our customers, our colleagues and our shareholders."