DIY giant Kingfisher reported a 3.5% rise in second-quarter like-for-likes, driven by sales at B&Q and Screwfix. This is what the analysts said.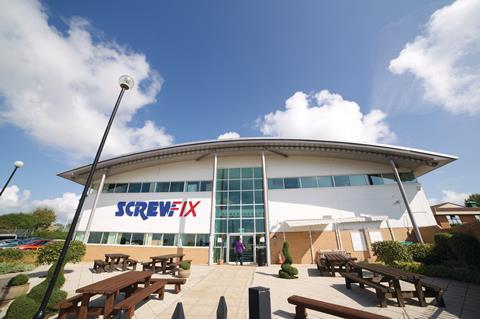 "On the face of it Kingfisher has benefited from decent weather on its seasonal areas and continued to make strong progress at Screwfix.
"The B&Q like-for-like increase of 3.4% will moderate across the remaining weeks of the second quarter. There are likely negative gross margin implications from the sales mix and some payroll costs related to the sales progress.
"So while the overall and component like-for-likes are better than anticipated, they are not that bullish for the bottom line when taking all into account.
"Overall there is clearly little to trouble investors in this statement. The likelihood is that 2015/16 consensus profit forecasts are unlikely to increase by more than a very modest amount.
"Kingfisher remains a balance between macro calls in France and the UK, wider structural debates over capacity required to serve the mature markets longer term and strategies for various emerging markets.
"We remain cautious." – Tony Shiret, BESI Research
-
"Kingfisher had a solid second quarter helped by weak comparatives.
"We believe it is too early to get excited about a European recovery as the improved performance was driven by seasonal rather than core sales.
"In addition, there is a material pound to euro ratio headwind (Europe 60% of EBIT).
"Encouragingly, the IT systems pilot has begun. However, with the IT upgrade programme completion in the full year to 2018 key to unlocking group synergies, in our view, Kingfisher remains a play on the European consumer where there is little evidence of a sustained recovery." – Kate Calvert, Investec
-
"We do not expect full year 2016 forecasts to change at this stage, with current pre-tax profit consensus standing at £682m, according to Kingfisher's corporate website.
"Second-quarter performance looks to have been reassuringly solid, although with the third quarter broadly as important as the second in terms of full-year profit mix as well as the most important quarter in France, we shall review forecasts more fully at that stage." – Mark Photiades, Canaccord Genuity