Former Monsoon and Dixons boss John Browett is to join home specialist Dunelm, where he will take over as chief executive next year.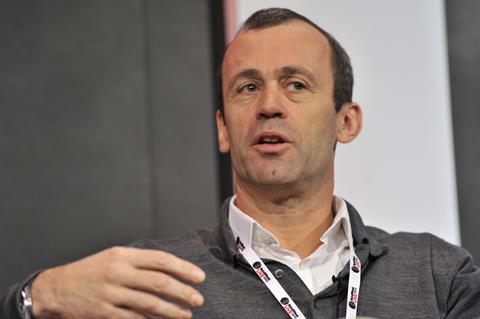 Browett will bring multichannel experience to Dunelm as it seeks to build digital operations
Browett was credited for the turnaround of Dixons
Lovefilm co-founder William Reeve will also join Dunelm as a non-executive director
Until 2016 Browett will be chief executive designate, working alongside Will Adderley who will return to his role as deputy chairman after handing over the reins to Browett in January 2016.
Browett, a former Tesco director, is best known for his turnaround of Dixons. After that he had a short stint at Apple as senior vice-president, retail, and was most recently chief executive of fashion group Monsoon.
Dunelm chairman Geoff Cooper said: "Dunelm has dealt admirably with the challenges brought by its strong growth, particularly since becoming a public company. It is a hallmark of Dunelm's approach that it has consistently developed, in advance, the capabilities necessary to sustain further progress.
"That approach has equally applied to the composition of the board, with a high priority given to board and management succession. Today's announcement reflects the outcome of the board's work to identify the leadership necessary to support our next phase of growth.
"John brings an exceptional combination of business leadership together with outstanding retail skills across a breadth of sectors, from grocery to electricals and fashion.
"John also brings proven experience of applying technology in multichannel operations, which will help us accelerate our digital plans. As part of our succession planning work, he was identified as our preferred chief executive candidate some time ago and, somewhat unexpectedly, only recently became available.
Growth potential
Browett said: "I am excited about joining Dunelm, a business with a strong track record and excellent growth potential."
Dunelm has also appointed William Reeve as a non-executive director. The entrepreneur co-founded Lovefilm.com, and is at present co-chief executive of Hubbub.co.uk, an online grocery business.