BrightHouse hasn't been far from the headlines since it came under the scrutiny of the Financial Conduct Authority (FCA) a few years back.
The watchdog and the press alike have slammed the business, calling its ethics and core processes into question.
"At last, it's payback time for BrightHouse", "BrightHouse hoists For Sale sign amid financial woes", "Financial watchdog finds BrightHouse did not act as a responsible lender", recent headlines have read.
For some firms, a calamitous situation on this scale would have spelled the end.
But, instead of buckling under the pressure, BrightHouse buckled down. And now, having acted on the FCA's instructions (taking a blow to sales in the process) the stricken rent-to-own retailer is ready to turn over a fresh leaf.
A testing time
The FCA probe came down on the business like a ton of bricks, weighing on its bottom line and absorbing the firm's time and attention for the best part of four years.
BrightHouse was scolded in particular for its affordability checks and controversial late payment fees.
It previously regarded a solid track record, based on whether customers had paid back loans in the past, as a good indicator of future repayment behaviour, but the FCA saw the holes in this logic and demanded a more robust method.
"The world has changed and we've had to let go of old ways of working"

BrightHouse chief executive Hamish Paton
"The world has changed," says BrightHouse chief executive Hamish Paton, "and we've had to let go of old ways of working, but it is absolutely what we needed to do and we are now a better business for it."
Paton took the reins at BrightHouse in 2016, replacing Leo McKee in the midst of the FCA investigation. But the young chief executive – Paton is only 41 years old – is part of the furniture, having worked at the home and electricals firm for 12 years.
Nearly two years into the role, Paton reflects on how, as the watchdog's probe unfolded, the business worked tirelessly to embed "better processes" in accordance with its specifications and how its "gritty" employees pulled together to help.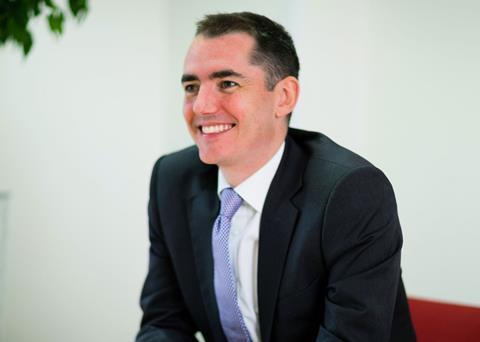 BrightHouse introduced a new "extremely thorough" affordability check, for example, which involves close scrutiny of all customers' outgoings and has 17 expense criteria. Even a McDonald's meal could be called into question.
But, as necessary changes such as this were implemented, sales volumes plummeted.
The reason for this was twofold, says Paton – fewer people met the "tighter expectancy criteria" and others "fell out" of the new lengthier process.
"It has at times been construed as being intrusive," he says, describing how some existing customers became "quite frustrated" with the new system, which was initially "clunky".
Shrugging off the impact on sales, Paton says: "We have a responsibility to our customers. We always wanted to do the best thing for them, and now we are able to demonstrate it with proof points and evidence, which takes time and effort and real discipline."
But clearly, to survive as a business, BrightHouse had to act urgently to restore sales.
BrightHouse – in numbers
In its 2016/17 full year, sales slid 13.7% to £320.1m after the retailer was hit by the suspension of controversial late payment fees. Like-for-like sales declined 14.3%.
This financial year brought significant deterioration in its profitability as EBITDA plummeted 80% to £11.7m and it racked up pre-tax losses of £111.2m.
The previous year, its stricter sign-up process resulted in a 16% drop in customer numbers to 232,000.
"We had to make the process as slick as possible within the regulations," Paton says, which, alongside an existing desire to modernise the firm, was the catalyst for BrightHouse's first transactional website in August last year.
In line with the digitisation, Paton also closed 28 underperforming stores.
A year ago, it looked as though the end was in sight when the FCA — now content with BrightHouse's processes — said it was "minded" to authorise the business.
However, its clearance was subject to a successful refinancing.
BrightHouse, which was owned at the time by private equity firm Vision Capital, had a looming deadline of just two years to refinance, so Paton's focus shifted to finding fresh investment.
Once it had stumped up the £14.8m in customer compensation it was ordered to pay – and endured the untimely headlines when it was revealed that a fund owned by the Queen invested in the rent-to-own retailer – the end of the three-year battle was in sight.
A fresh start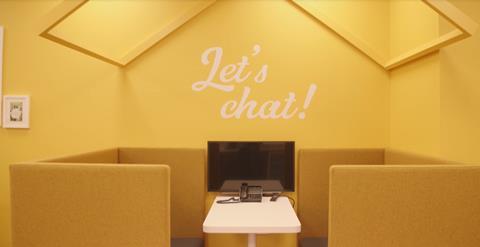 In February this year, with a new ownership model in place, including backing from Apollo and Alteri, BrightHouse finally received the FCA's stamp of approval – a landmark moment for the business.
Reflecting on the past few years, Paton says: "There's been so much uncertainty around the future. It was frustrating and challenging and there were moments we didn't know if we were ever going to get over the line. But it was mission-critical and people really stuck with us through it. It has definitely been character-building."
But now, he says, he's able to turn his full attention back to retailing and the customer.
Top of his to-do list is winning back lost sales, as he admits that BrightHouse now accepts only 70-80% of the customers it once did.
"Now we have a chance to get back to business as usual, get the belief back and the momentum. There's a significant amount of rebuilding to do."
Paton is firm that BrightHouse's central proposition is "not going to change" as the rent-to-own market remains buoyant.
Rent-to-own sector
BrightHouse is the market leader in the rent-to-own space, aimed at customers with no savings and little disposable income.
Other operators in the space include PerfectHome, which generates annual sales of around £70m and recently closed all but one of its shops to go online-only, and Buy As You View, which also takes around £70m.
Buy As You View does not have shops and finalises sales in customers' homes.
BrightHouse holds a share of about two-thirds of the market.
"We play an important role in the lives of our customers and we are going to carry on doing what we do today – helping our shoppers get access to things they wouldn't otherwise have."
But the way the business does that "needs to evolve", he admits.
To this end, the business is making "significant improvements" to the customer proposition – online and in-store.
"We're not heading for a totally digital business. There will always be a role for our stores because we need to communicate clearly with our customers"

BrightHouse chief executive Hamish Paton
"Having a digital transactional presence was an important moment – it was a long time coming – but we need to make sure the online journey is as good as it can be. Still only 5% of transactions are completed online," Paton says.
And, as many of BrightHouse's shoppers still need to visit a store to complete the sign-up process, bricks and mortar has a "big role to play".
"We're not heading for a totally digital business. There will always be a role for our stores because we need to communicate clearly with our customers. It's about having the best combination of the two and offering the choice," Paton pledges.
New store formats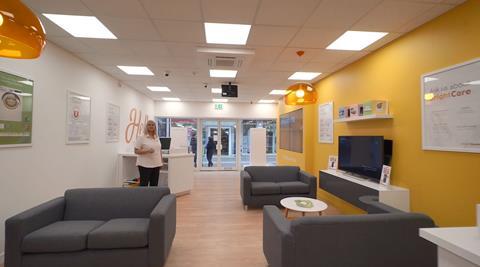 But transformation is afoot in-store too. BrightHouse, which hasn't changed the format of its 280 shops for more than a decade, is now experimenting with a range of new, smaller concepts.
Paton says the business is edging away from its traditional 2,500 sq ft model "full of sofas and washing machines" and trialling a 800 sq ft mini-store with consultation booths, which is "great from a cost point of view" and "more relevant to the part-digital journey".
"We're trying to test a few different formats – the small one in Bridgend, we've modernised a store in Bradford and another in Bramley – I don't know why they all start with a Br!" Paton jokes.
"Bridgend isn't a runaway success," he admits, "but we're learning the whole time. We're keen to push, test and re-test."
"We want to get back to growth, win back customers and attract new ones"

BrightHouse chief executive Hamish Paton
The business will also soon have a new chairman in the form of financial services expert Stuart Deane, who was previously chief trading officer at Sainsbury's Bank. Deane will succeed Henry Staunton this summer at the end of his four-year tenure.
The journey is just beginning for Paton, who – far from seeking pastures new after the turmoil of the last few years – reaffirms his long-standing commitment to the rent-to-own retailer.
"I'm too invested in this," he insists. "For me, it's been a busy, challenging time and the next phase is a whole new challenge. We want to get back to growth, win back customers and attract new ones. That's going to keep me fully occupied."
It's too soon to say the future is bright for BrightHouse, but it is far less hazy than this time a few years back.