Swedish furniture retailer Ikea has today opened its biggest store with a 635,070 sq ft shop just outside of Seoul, Korea.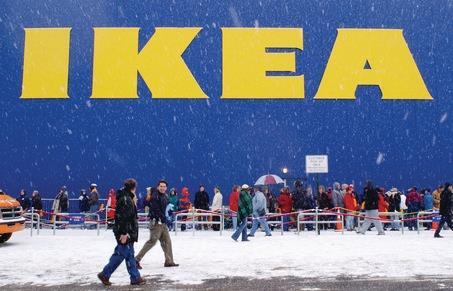 The store, located in Gwangmyeong, stocks 8,600 items including bookshelves, kitchen furniture, bathroom goods and children's toys.
Korea IKEA overtakes the retailer's first-ever shop in Kungens Kurva in Stockholm as its biggest-ever store. The Stockholm store is 32,291 sq ft smaller at 602,778 sq ft.
Before its opening, Ikea conducted research into life at home in the country, with some 900 interviews and home visits taking place. It has created showrooms and specifically designed "homes" based on South Korean needs.
The store offers a nursery that will look after children for up to an hour and a café selling Swedish and Korean foods.
Ikea's Korean debut follows recent controversy over the furniture giant's pricing policy and sale of items deemed anti-Korean.
The retailer, which plans to open four additional stores in South Korea by 2020, recently came under fire after Korean customers found that Ikea had set higher prices for some products compared to other countries. The Fair Trade Commission said it would review the issue.
Ikea Korea country marketing manager Ulf Smedberg said: "We are happy to introduce an attractive range of home-furnishing products and solutions to the Korean market that will be inspirational, fun and relevant for the many people. What consumers will see is a range of products that have high quality, great design, are sustainable, functional and have very attractive prices."
Ikea has 345 stores in 42 countries.