Ikea UK and Ireland boss Gillian Drakeford has big plans to double the size of her business in the next three years. She tells Retail Week how.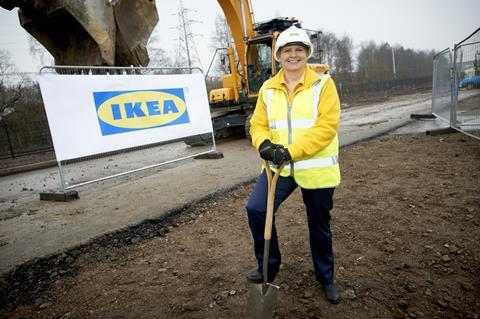 Gillian Drakeford has been part of the furniture at Ikea since its first UK store opened in 1987.
Starting out on the shop floor at the debut big-box in Warrington, Drakeford has ascended the career ladder one rung at a time.
Three decades (and an 11-year stint in China) later, Drakeford is at the helm of Ikea as it prepares to celebrate 30 years in the UK – and the opening of its 20th store in Sheffield later this year.
Retail Week meets Drakeford at the Sheffield site as the store begins to take shape.
The new store is one of many ways the UK boss of Ikea plans to double the size of its business in Blighty by 2020.
Breaking new ground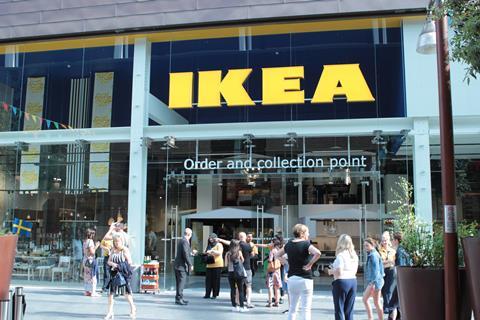 One of the main growth avenues that Drakeford is pursuing is convenience, an area where Ikea lags behind some of its rivals.
"We don't have so many stores," Drakeford states matter-of-factly.
"When I came back to the UK business in 2014 we focused on growing the business through our existing channels. But by 2016, because of how these were performing, we were able to go out with some new pieces."
The new pieces to which Drakeford is referring are Ikea's first 'order and collection points'.
This is a trial of smaller-format concept stores that it launched last year, which stock limited products but focus on giving customers advice on projects, along with access to the retailer's full range online.
Drakeford says the trial has identified a customer desire to have a greater level of one-on-one consultation on major purchases, such as kitchens.
Drakeford wants to transfer this service across the business's other channels, including in its 350,000 sq ft megastores.
"This is the direction we are heading in. We have a lot of home furnishing knowledge and an opportunity to share that with the customer.
"We want to support more complex furniture sales without people having to traipse two and a half hours – create a better environment for the customer and convert more kitchens," says Drakeford.

Some of these learnings, including Ikea's so-called Style Island – kitchen planning technology that helps shoppers piece together their DIY projects – are visible already in Ikea's newest Reading store.
Despite enhancing Ikea's convenience, customer support offer and, of course, meatball sales, Drakeford won't commit to a roll-out of order and collection points quite yet.
"It's really early days," she says, explaining that the concept is not yet perfect: "We have other services we need to add first, like click-and-collect in a way that works."
Digging in potato fields and cities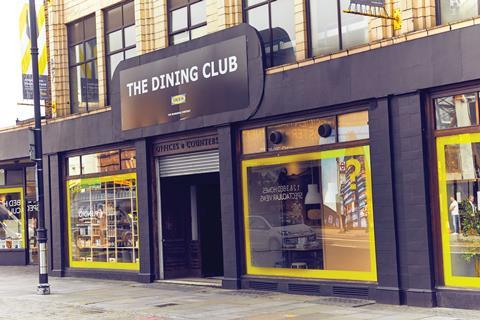 But Drakeford appears to have other ideas up her sleeve.
Following a number of other tests, including Ikea's pop-up The Dining Club in London– a temporary restaurant from which shoppers could buy products from its kitchen range, that Drakeford says is her personal favourite venture – it's clear a variety of smaller formats will have a bigger part to play in Ikea's future.
"The Dining Club gave me goosebumps," she says, her face lighting up.
"I really felt the best of Ikea came through, in terms of who we are and what we stand for. We're looking forward to launching another project, Room for Life, using some of the learnings from there," she says.
Drakeford was tight-lipped on what Room for Life would involve.
For now, however, she is busy assessing what other things are working and where further opportunities lie, including a potential site in central London.
"What would it take to get closer [to our customers]?" she asks.
"Traditionally, we've been in that potato field where everybody has to drive. But we're going into an evolution now of our stores."
Drakeford says order-and-collection points will undoubtedly form a part of that, along with a new public-transport-friendly big-box store in Greenwich.
"We're opening two London customer distribution centres too," she adds, "which will allow us to operate in a different way."
And on the previously rumoured Oxford Street Ikea, Drakeford rolls her eyes and says: "Everybody talks about an Oxford Street store. It may not be Oxford Street, but a location like that… why not?"
"We're motoring," she admits, confirming its new Sheffield big-box store will open before the end of August, and that Exeter, Greenwich and "a few other big stores" are in the pipeline.
"We've been a single channel retailer with all logistics going into the big boxes. By the end of 2017, we will be closer to the customer in different ways," she says, leaving a hint of mystery.
From bricks to clicks
Drakeford flags that another of the business's priorities, along with alternative bricks-and-mortar touchpoints, is to bolster its online offer.
"Today, we still don't have all our range available online. Mastering this will help us moving forward. Our new platform is still in development and there's a huge amount of IT infrastructure going [on] behind it that will help us be better at fulfilment," Drakeford says.
Ikea kicked off a trial of its new global web platform last year, using the UK and Ireland as its pilot market. And as Drakeford points out, the UK is the chosen pilot market not just for the website, but for most of Ikea's multichannel transformation work.
And despite the uncertainty following last year's Brexit vote, she insists that the business's faith in the UK market "has not wavered or changed".
"Since June, I've spent time with senior leaders informing the wider organisation about how important the UK is for investment. It's at the forefront of multichannel retailing," she asserts.
But one thing Drakeford can't promise is that Ikea's prices will remain the same given sterling's slump since the vote.
"We're hedged out until the end of this financial year and, as we say in our catalogue, we will hold our prices until then.
"Of course, I can't say [prices will] never [go up]. But we will always do our utmost to give the best prices to the customer.
"We need to challenge ourselves in the way we do business so we can continue to offer the best prices, plus I hope my colleagues who do the sourcing will also be able to deliver.
"But for now we're staying very close to what's happening in the market and preparing for the next financial year."
Building a loyal workforce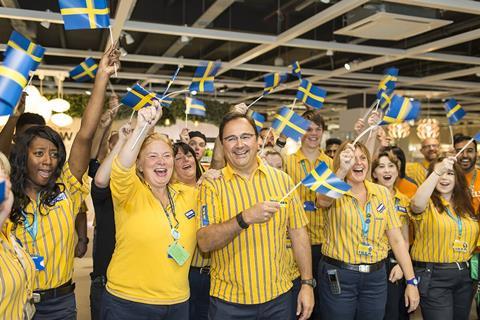 Critical to Drakeford delivering Ikea's ambitious growth plans is her workforce.
Ikea-lifer Drakeford wants her staff to invest in the brand, the way she has, and wants a long-service experienced workforce.
The furniture giant has become an accredited Living Wage Foundation employer and has "really looked into contract sizes".
Another area that Drakeford is passionate about is promoting women in retail. The Ikea boss is an ambassador of Retail Week's Be Inspired, a campaign to encourage women leaders.
She says she has been "very, very fortunate" with her progression as Ikea has "great values" and equality is something that's part of her "everyday".
Still, Drakeford believes passionately that there's more to be done, both in the wider retail industry and at Ikea, to help women stay in their jobs long enough to progress to the upper echelons.
"We see a lot of senior female leaders in the press who've had the flexibility and financial means to be able to make it work, but that's not the case for many. We need to work with the large number of women we lose along the way," she says.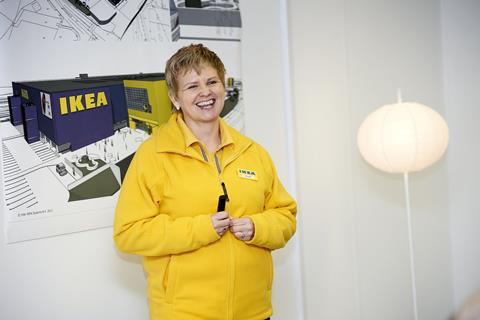 As is the case across the retail industry, staff are required to work at evenings and weekends. "It's not the most social, and, when most women or men take time off to look after children, they've not reached a point where they can afford to live off one salary.
"It's a big hit. London childcare is more expensive than a mortgage. And that's where we sometimes lose people," she explains.
Ikea has set the expectation that co-workers are given notice of their shifts three-months in advance and have one weekend off in every four.
"These are small things that I believe support people in finding a balance in their lives and staying with Ikea," she says.
But she's not content yet.
Drakeford knows there's further to go to get the business reaching its full potential in the UK.
However, she is busy putting the foundations in place to build Ikea into a furniture juggernaut fit for the 21st century.