Swedish fashion giant to bring its Home offer to the UK, going head to head with Zara and Next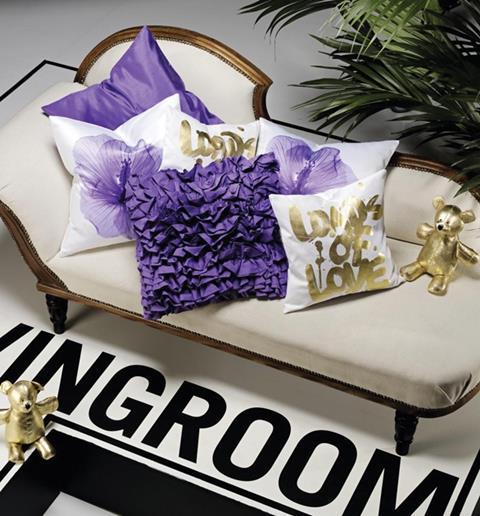 Swedish fashion giant H&M is to bring its fledgling homewares offer to the UK in autumn.
The unveiling of H&M Home will coincide with the launch of the retailer's online shopping offer in this country. Although details of the homewares launch have yet to be disclosed, H&M is considering opening standalone shops, showrooms - where customers can view products and have them delivered to their home - and shop-in-shops. Home will also be available online.
H&M launched Home in Sweden, Germany, the Netherlands and Austria in February last year. The trend-led range is divided into four categories - living room, bedroom, bathroom and kitchen - and features products including cushions, towels and bedspreads.
H&M head of investor relations Nils Vinge said that since its launch last year the Home range has sold well. He said: "We opened our first showroom in Stockholm and are looking for more opportunities."
H&M Home will compete head on with the homewares offers of rival fashion giants Zara and Next. The homewares sector has suffered in the recession as shoppers delayed non-essential purchases. However, the loss of playehttp://retailcms.inform.web2.emap.net/CMS/storyEdit.aspx?storyCode=5010170#rs such as The Pier and Ilva has left gaps in the market for existing and new retailers to soak up spend.
Bernstein senior research analyst Luca Solca said H&M is "trying to find opportunities to sustain top-line growth" and that "home and online could work for them".
He said the offer would compete most with Zara Home, which at present has seven shops in the UK and sells online. There are 259 Zara Home stores globally.
Solca added that fashion delivers higher sales per square foot than homewares, and H&M could leverage footfall with shop-in-shops in larger stores, then open standalones.
He warned that homewares remains a tough market, but said "other non-traditional home retailers such as Next are still opening stores, seeing an opportunity to find spare market share".
H&M reported full-year sales to November 30 rose 15% to SEK101.39bn (£8.77bn). Group profits after tax climbed 7% to SEK16.38bn (£1.42bn).
Group like-for-like sales growth slowed last year and H&M said that in the UK, the weak pound had affected profitability. Vinge said the retailer is "not happy" with sales in 2009, but it is forging ahead with expansion plans.
H&M intends to open 240 shops in the UK, US, China, France, Germany and Italy in its current financial year. Last year H&M opened 22 stores in the UK and Ireland and the retailer is planning around the same number this year. It has 160 UK stores and 11 in the Republic of Ireland.