Former chief executive of the DIY giant Kingfisher, Sir Ian Cheshire, will be appointed by the government as a top business advisor.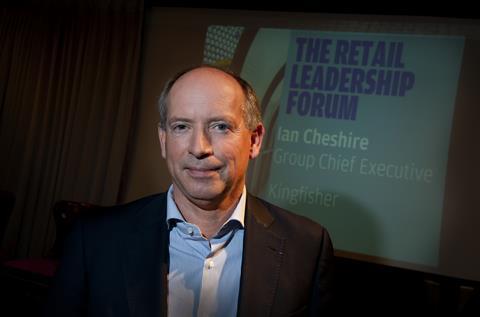 Cheshire, who stepped down from his role last month, will replace former BP chief executive Lord Browne, who has served as the government's lead non-executive adviser to the civil service since 2010.
The coalition government is believed to have consulted Labour over Cheshire's appointment, since it is a non-party political post.
The system of non-executive directors is set to continue regardless of May's general election result.
Cheshire, who has been a backer of the Conservative party, is credited with transforming Kingfisher's fortunes, helping to restore its balance sheet around and restructure the business.
As reported by the Financial Times, this is not the first time Cheshire has been approached for top jobs at Whitehall.
The former FTSE chief was among the candidates to become Whitehall's first full time chief executive last year, but turned the post down.
Cheshire, who was lead non-executive director at the Department for Work and Pensions, will now be at the heart of the coalition government's plans to inject more business discipline into Whitehall.
His new position was created by cabinet office minister Francis Maude in 2010 as part of sweeping changes aimed at bringing in new skills and cutting costs.