Furniture chain Dwell has bounced back into the black at an EBITDA level as sales grew in the year to January 28 despite a punishing big-ticket market.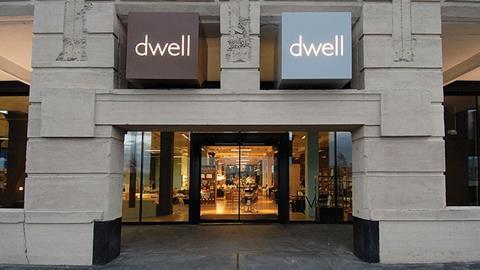 Underlying EBITDA was £1.1m compared with a £1.2m loss the year before. Turnover jumped from £24.9m to £33.4m.
Like-for-likes were up "single digit", and that trend has continued since year end, Dwell managing director Aamir Ahmad said. "This year is good, we're growing again in sales, and profitability is improving," he added.
Pre-tax losses narrowed from £4.5m to £456,000 in the year.
Ahmad said that despite Dwell performing well, the market was tough: "In the first couple of months this year, growth stopped, but now we've got back on track.
"It's tougher this year than it was last year. Next year is impossible to predict. Housing transactions are really important for us. That's the thing that would make a difference."
Ahmad added that "a lot of growth" had come from web sales and new store openings, and said a strong marketing stance had helped to drive sales. Dwell has also upped its product development to "give customers something new".
"We've launched new categories and accessories to broaden the offer," said Ahmad.
He added that Dwell's short lead times had helped to pull in customers, as well as its affordable yet design-led products.
The retailer, which received £5m investment from Key Capital Partners in August 2010, has been closing concessions as it opens standalone stores. It shut its House of Fraser Bluewater concession as it opened its own store in the shopping centre.
The retailer trades from 18 UK stores and plans to open a further four to five next year.