B&Q is doing its best to prepare the nation for a long cold winter, with the help of Donna Air and her wooly friend.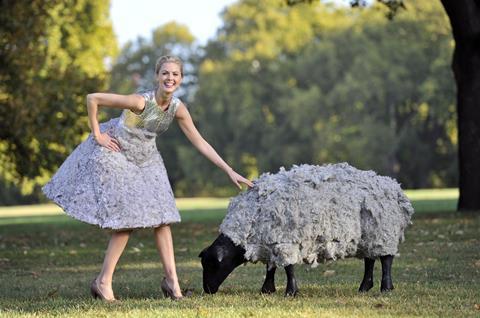 The model and presenter is wearing a dress made out of sheep's wool insulation, to help B&Q raise awareness of the importance of insulation in the home.
Can you come up with a humorous caption?
Leave your suggestions in the comment section below; the funniest one will win a bottle of champagne.
And the winner is
Thank you for all your excellent suggestions. The winner is Retail Week's honorary upwards only rent reviews correspondent, John Corcoran.
"UK sheep are sheared every five years whereas all other European sheep are sheared every year. European sheep are freed every 3/5 years whereas UK sheep are kept penned in for 15/25 years.

I'd rather be a european sheep. UK sheep are treated worse than animals."
A bottle of champagne is on it's way.