To describe Dobbies' new chief executive Nicholas Marshall as a garden enthusiast would be an understatement.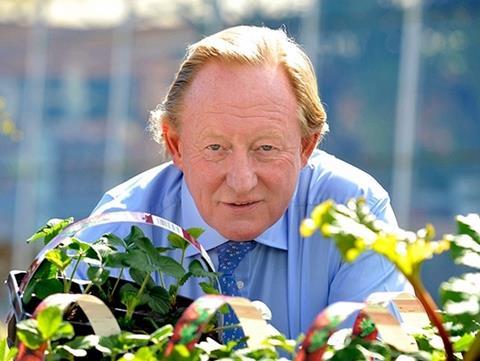 The former Wyevale boss, who took the helm at Dobbies earlier this week after John Cleland unexpectedly quit, has gardening in his blood.
Marshall is the great-great-grandson of Joseph Hooker – a famous botanist and director at Kew Gardens who led the UK's advance into discovering new species of plants and exchanged letters with Charles Darwin on a daily basis.
When asked previously what he likes to do in his spare time, Marshall responded "gardening, gardening and more gardening".
But it's not just heritage and a passion for plants that makes Marshall – raised in the Welsh countryside – an appropriate fit for Dobbies' top job. He boasts retail experience by the bucket load, too.
A blossoming career
Marshall kicked off his career more than 30 years ago when, in 1984, he founded garden centre chain Country Gardens.
In 2000 he reluctantly accepted a hostile bid from Wyevale for 40 of his 46 stores. "In retrospect, we should have taken them over," he later told Retail Week.
Marshall's record
2017 Replaced John Cleland as Dobbies chief executive
2015 Marshall made a rumoured bid for Homebase
2012 Garden Centre Group sold to Terra Firma
2011 Garden Centre Group up for sale
2009 Wyevale renamed to Garden Centre Group
2008 Became Wyevale chief executive
2007 Bought six centres from Wyevale
2000 Sold 40 of its 46 garden centres to Wyevale
1984 Formed Country Gardens
Marshall continued running what was left of the business, then known as Country Homes and Gardens, before merging fully with Wyevale and becoming chief executive of the group in 2008.
He served as boss of Wyevale Garden Centres for four years, taking it from the brink of administration to the subject of a £300m acquisition.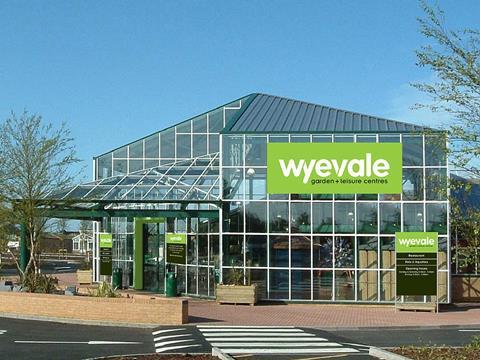 At the time of the sale to Terra Firma, Marshall told Retail Week that he and his team had "turned the business around", leaving it well positioned to thrive.
Last year, with former Toys R Us boss Roger McLaughlan at the helm, Wyevale reportedly made a bid for Dobbies when Tesco put it up for sale.
But the 35-store Dobbies chain was sold to Midlothian Capital Partners and Hattington Capital, which hired Cleland as chief executive.
Cleland's sudden departure, however, has paved the way for Marshall's long-awaited return to the sector, following a four-year break.
Leadership style
Marshall has a reputation for knowing and understanding every product on the shelf and not being afraid to get his hands dirty.
And, as a Fellow of the Institute of Chartered Accountants, he also has a firm grip on finances.
In a previous interview with Retail Week, he said he believed in leading by example and getting young people into work.
"I like to encourage entrepreneurship right through the organisation – from regional managers to the boys and girls on the shopfloor. It empowers people and makes them interested in the business," he said.
"Passion is an overused word but it's the one thing that binds the horticulture industry together"

Nicholas Marshall
The passionate boss also highlighted the emotional connection customers have with horticultural products.
"Passion is an overused word but it's the one thing that binds the horticulture industry together.
"Are the staff in DIY stores passionate about paint? Are shelf fillers in Tesco working at the dead of night passionate about washing powder? Of course not – and who can blame them?"
But how can the green-fingered aficionado ensure that Dobbies blossoms?
When the new owners took over, they set out ambitions to add stores and boost the retailer's ecommerce offer.
Following a thorough review of the business, Dobbies later unveiled plans to focus on improving the core business through revamps and good retail basics, such as availability and range.
Marshall has now been tasked with bringing this to fruition.
According to Andy Newman, director at retail consultancy mdj2, the appointment of Marshall confirms that Dobbies intends to keep gardening at its very core.
"Marshall's track record in the sector is extensive. He has always been renowned for being passionate about plants and gardening and is also a very astute and experienced retailer," Newman says.
Digital drive
The Welshman, who will be relocating to Edinburgh for the role, has also long held a desire to drive digital innovation in the gardening centre sector, pointing to the high level of detail that can be found when browsing for wild flowers and specialist trees online.
So, with spring and the crucial Easter period just around the corner, the grass may even be greener for Dobbies under its new boss.