Dobbies chief executive John Cleland has quit the garden centre business and been replaced by former Wyevale boss Nicholas Marshall with immediate effect.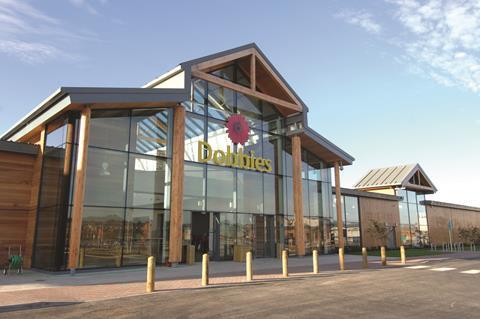 Former Somerfield and Maplin boss Cleland, who only took the helm last July, has stepped down for family and personal reasons.
The shock exit comes just days after he unveiled Dobbies' store of the future in a video interview with Retail Week.
His successor Marshall has more than 30 years of experience in the garden centre sector.
He founded County Gardens, which was eventually sold for more than £120m, and Country Homes and Gardens.
Marshall also served as boss of Wyevale Garden Centres for four years, taking it from the brink of administration to a £300m sale.
Marshall said: "I have known and admired the Dobbies business for many years, both as a competitor and indeed as a customer.
"I'm really looking forward to working with what I know to be a talented and committed group and I am certain we can achieve great success together for all our customers."
Dobbies, which was snapped up from Tesco by Midlothian Capital Partners and Hattington Capital in a £217m deal last year, said Marshall would be based in Edinburgh after taking on the top job.
The retailer's chairman Andrew Bracey, who appointed his former Somerfield colleague Cleland last summer, said: "I have known Nicholas for many years.
"He is one of the most successful leaders the industry has ever seen and we are thrilled that he has joined Dobbies as CEO.
"Since the acquisition from Tesco in July, we have been highly impressed by the dedication, loyalty and hard work of Dobbies' team.
"With Nicholas at the helm, we feel that Dobbies' stores will only improve further and we look forward to the forthcoming spring season."