DFS's COO Tim Stacey will replace boss Ian Filby as he departs the business this autumn after eight years at the group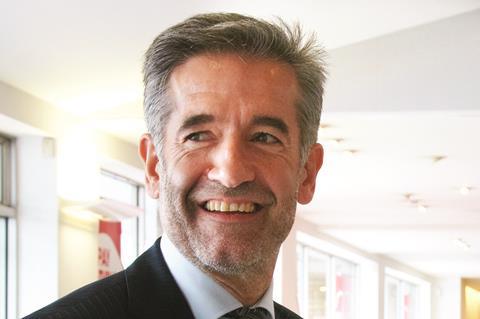 Filby is due to step down as chief executive on October 31 after a six-month handover period.
He will subsequently join fashion and home retailer Joules as chairman, as well as remaining with DFS on a part-time basis for one year.
Between now and October 31, 2019, Filby will also chair the newly acquired Sofology.
Stacey has been with DFS since 2011 and his current role has seen him develop and lead its property and supply chain transformation plans as well as leading the acquisitions and integrations of Sofa Workshop and dwell.
Previously, he was multichannel director for Boots.com.
DFS chairman Ian Durant said: "Under Ian's leadership DFS has strengthened its position as the UK's leading upholstery retailer, broadened its customer appeal through brand acquisitions and partnerships, and created excellent prospects for long-term growth.
"Tim joined DFS in 2011 and his wealth of experience in the retail sector and his great contribution to the success of DFS as group COO for the past three years make Tim an excellent appointment for the business."
DFS has suffered over the last year due to the poor health of the big-ticket market.
In March, half-year profits crashed but Filby said he was confident in the business's performance despite challenging market conditions.
Pre-tax profit dropped 58.1% to £7m in the six months to January 28 despite sales improving 4.1% to £513.8m thanks to the acquisitions of Multiyork assets and Sofology. Without those acquisitions, revenue fell 3.5% to £379.9m.