Debenhams has unveiled plans to open stores in Australia and occupy former BHS sites in Gibraltar as it moves to grow its global footprint.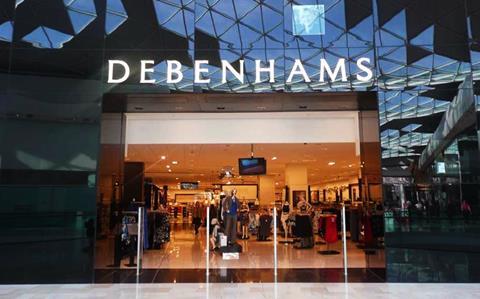 The department store retailer said that the new sites were "in the pipeline", with its Gibraltar operation set to launch later this month.
Debenhams will move into two former BHS sites in Gibraltar, which became available after the beleaguered retailer slumped into administration earlier this year.
Debenhams plans to redevelop and modernise the sites via a tie-up with International Franchises Limited (IFL), and has pledged to secure the jobs of all employees formerly working in the BHS stores.
IFL director George Russo said: "Securing Debenhams as a retail partner to take over the two BHS sites is a real coup in many ways for us. Not only have we been able to secure a considerable number of jobs but we are also delivering an improved retail offer to the Gibraltar public which is bound to have a positive halo effect on high-street shopping within the region."
Debenhams will open a dedicated homewear store in Gibraltar later this month, and a department store with its full offer by February 2017.
Debenhams Down Under
Following its launch of a standalone ecommerce site in Australia earlier this year, Debenhams also plans to open its first store Down Under next September.
The 38,750 sq ft site over two levels in the St Collins Lane precinct in Melbourne will open in association with franchise partner Pepkor, which is part of the Steinhoff Group.
Its entry into the Australian market follows news of retailers John Lewis and Lakeland also setting up shop Down Under.
Debenhams international director David Smith said: "International expansion is a strategic priority for Debenhams. By working with both partners we will introduce our unique mix of designer and own brands to the regions."