Bensons for Beds is rolling out in-store technology that allows shoppers to change the firmness of a mattress while lying on it.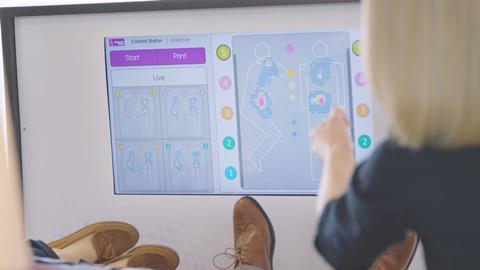 The 'Comfort Station Adaptive' technology uses a surface that can change pressure to let two customers lying side-by-side try five different firmness levels.
It also helps customers determine where they need support when sleeping in a variety of positions and produces a report to help them decide which mattress to buy.
Alan Williams, managing director of Bensons parent Steinhoff UK said the technology was part of the retailer's attempts to provide more in-store theatre and attract a young clientele.
Bensons has had 'comfort stations' in the past but these have not used the adaptive technology.
Williams says half of the customers who have used the technology went on to make a purchase on the back of it.
He added: "We still have the old system but if I could hazard a guess we will discontinue it".
Marketing push
Bensons is running an ad campaign to promote the roll-out of the technology, which is being introduced to all its stores.
The retailer has altered its marketing recently to make it more emotional and broaden the brand's appeal.
Williams said: "The new type of adverts are trying to engage a more emotional side. Previously like everyone else in the sector we have been advertising with price being the hero but we are now trying to change that."
Bensons' modernisation also included a replatforming of its website last year.
Williams said the retailer had seen "very strong growth" from the new website, which now accounts for 7% of its total sales.
Bensons aims to increase web sales to 10% of total sales.
The beds specialist is also undertaking a store refurbishment programme, which has been applied to 63% of its 264 retail outlets.
It has also doubled the budget for improving in-store service through staff development programmes.