Bathstore boss Gary Favell has exited the bathroom specialist after nearly six years at the helm, Retail Week can reveal.
Favell will be succeeded by Wolseley UK & ROI branch director Ian Herrett, who has previously held roles at B&Q and M&S.
Wolseley, a plumbing supplies firm, owned Bathstore for nine years until it was bought by turnaround specialist Endless in 2012 for £15m.
Endless' ownership of Bathstore culminated in a management buyout headed up by Favell in 2014.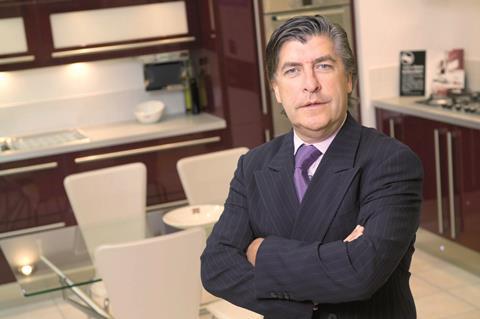 According to LinkedIn, Favell has lauched a consulting firm, called Favell Consulting.
Bathstore chairman Geoff Battersby said: "Over the past six years, Gary has overseen Bathstore's development into the leading UK independent bathroom specialist."
Tough trading
Favell's exit comes at a challenging time in the home and DIY market, as retailers in the sector are rocked by volatile consumer confidence, rising costs and a stagnating housing market.
Bathstore, which has 170 UK stores, has not yet filed accounts for the 2016/2017 full-year.
According to Companies House, the results are nearly a month overdue.
The business returned to profit in 2015, after three years of pre-tax losses. But, speaking to Retail Week previously, Favell warned that trade had taken a turn for the worse since the Brexit vote.
Commenting on Herrett's appointment, Battersby said: "His extensive experience across bathroom retail means he's the right person to drive the business forward at this pivotal time."
Herrett said: "I can't wait to hear people's views, thoughts and ideas on what help is needed to deliver better service, better engagement and better results."
Last year, Bathstore lauched a new fascia – Haus Store – which sells kitchens and bedroom furniture, as well as its signature bathroom suites.