News that Matt Prior allegedly threw a bat through a dressing room window at Lords in a fit of rage at being run out for four runs may have drawn gasps of horror from some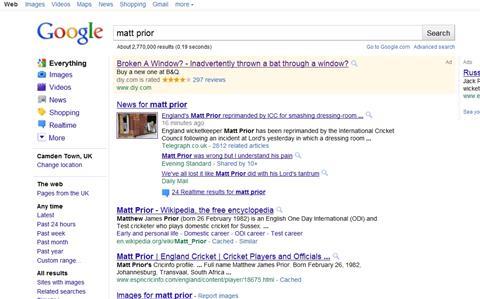 But one canny retailer turned it into a marketing opportunity.
B&Q was quick to take advantage of the thousands of internet users typing 'Matt Prior' into Google. It seized its chance and bought up the keywords and was soon dominating the sponsored results spot, asking 'Broken a window? Inadvertently thrown a bat through a window?' and directing viewers through to its own website.
Howzat for seeing the bright side?