DIY retailer B&Q is to launch a marketing campaign designed to create a more emotional connection between its brand and customers and put the retailer "front of mind" as a source of advice and inspiration.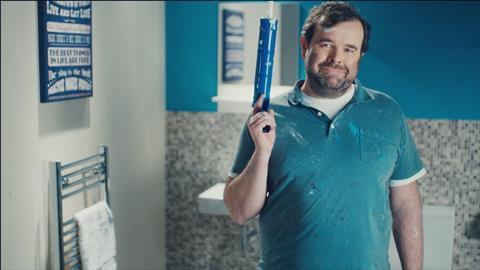 Unloved Rooms will debut on Wednesday and the retailer said it aims to "reinvigorate the DIY sector" and inspire consumers to revamp neglected rooms.
The campaign contrasts with B&Q's last ad, Handy Prices, which pushed the retailer's value credentials.
B&Q UK and Ireland chief executive Martyn Phillips told Retail Week: "We're trying to get a more emotional connection with the B&Q brand.
"Customers aren't just coming in for products, they're coming in for their first home, nursery, the house they want
to retire in.
"We want to activate the market. Customers think that doing up a room will cost them £1,000 but you can actually do it for a couple of hundred quid.
"Our ambition is to say 'we can do that for you and make it more affordable'.
"We've done a lot of work on product in the last three years, we're ready now to make this push."
The campaign encompasses TV, press, in-store and online via B&Q Club, Facebook, Twitter and on the retailer's website diy.com.
B&Q marketing director David Hutchinson said: "We not only want to enthuse and inspire customers to give those rooms some TLC, we also aim to reassure them that, with B&Q, it doesn't require as much money as they believe.
"We aim to connect with customers even further and establish B&Q as the primary source on which they can
rely for advice, inspiration, empathy and, importantly, a superior and tailored customer service experience across all touchpoints."
B&Q's own research showed that 54% of homes in Britain have at least one 'unloved' room.