Kingfisher-owned DIY specialist B&Q notched up like-for-like growth of 3.6% in its second quarter, helped by good weather.
Total sales at B&Q UK and Ireland advanced 3.9% in the period to July 31, following a tougher start to the year when the 'beast from the east' took a toll in the first quarter.
B&Q's UK stablemate Screwfix was the star performer for Kingfisher. Screwfix generated a like-for-like sales rise of 5.5%, and total revenues surged 11.8%.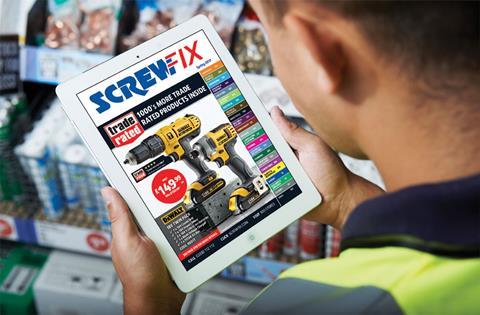 However Kingfisher's French business found life tougher. Castorama posted a 3.8% fall in like for likes, while total revenues declined 3.1%.
At group level, Kingfisher's like for likes improved 1.6%. Total sales rose 3.4% to £3.26bn.
First-half group gross margin after clearance costs are expected to be down about 40bps after the improved second-quarter trading.
The retailer said it has "actions in place" to improve margins in the second half and so still expects "to grow the full-year group gross margin after clearance costs".
Chief executive Veronique Laury said: "We started our transformation two and a half years ago and are on track to deliver our strategic milestones for the third year in a row.
"In Q2, I'm pleased that we grew our sales after the exceptionally harsh weather conditions in Q1. In B&Q, Screwfix and Brico Dépôt France we delivered good sales growth.
"However, the performance of Castorama France has been more difficult and as a result we have put additional actions in place to support our full-year performance in France with the benefits expected to come through in H2."
B&Q's improved performance came amid turmoil in the wider DIY market. Wickes recently reported poor numbers and Homebase this week announced proposals for a CVA.