B&Q is to overhaul how it sells kitchens and bathrooms and has begun consultations with 700 workers who will be affected by the changes.
The Kingfisher-owned chain aims to simplify how it sells the lines – customers will deal with only one staff member in future – and will stop offering installation services.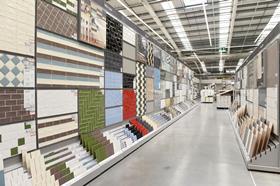 B&Q said the changes will ultimately result in the creation of 400 net new roles and no employees should be worse off as a result.
It is consulting with employee body the National People's Forum and then with affected staff in stores and at 14 Homefit installation locations.
The at-risk roles are 400 in-store design consultants and 300 Homefit employees.
The shift should enable the retailer to speed up the purchase of kitchens and bathrooms for customers by making the process from design to delivery faster. B&Q intends to stop offering installation because 90% of customers choose to use their own fitters.
B&Q retail director Paul Crisp said: "We want to be the leading home improvement company and make home improvement accessible for everyone. That means we need to operate differently.
"We're always looking to make things easier for our customers. The proposed changes will make it simpler for them to buy a kitchen or bathroom… with more colleagues available to serve our customers in our kitchen and bathroom areas.
"We recognise this is a difficult time for those employees who are affected and we are supporting them in a number of ways."
Assuming the proposed changes go ahead, B&Q will start recruiting for the new roles immediately. The installation service will be maintained until December.