Morality in retail is under scrutiny like never before and shoppers are increasingly concerned by the impact their choices have on the planet.
In order to pay heed to this prevailing trend, many retailers are putting corporate social responsibility (CSR) back on the agenda, after it slipped down their list of priorities amid the recession.
But aside from the warming glow associated with 'doing the right thing', what benefits can a business realise by upping its investment in this department?
Kingfisher's joint head of sustainability Caroline Laurie says that consumers are becoming more and more concerned about the impact they have on the environment. And according to Mintel's senior trends consultant Richard Cope, this is particularly true among shoppers in their late 20s. "We found millennials are much more likely to say that they do consider ethics before making a purchase; as this generation gets older they are becoming more influential on retail," he explains.
In fact, Mintel research found that 51% of consumers say they should boycott retailers that act unethically.
The latest KPMG data also shows that the onus is not on the consumer, but on the retailer, to act ethically. Shoppers expect retailers to understand the complex issues that surround CSR and be ethical at all times, making it easy for them to make the right choices at no added cost.
But are retailers' CSR efforts all just lip service to placate the ethically motivated modern-day shopper, or is having a social purpose central to the future of successful retailing?
CSR to drive customer loyalty
Kingfisher, the Co-op and Ikea are just some of the retailers that believe that, while it's difficult to measure, there is a correlation between driving and promoting CSR and growing a loyal customer base.
Through customer research, Kingfisher found, for example, that its shoppers cared in particular about keeping their homes "warm in the winter, cheap to run and free of nasty, dangerous chemicals".
"We listen carefully to what our customers care about and this helps us decide which issues to champion"

Cathryn Higgs, Co-op
Consequently, it focused on offering products that enabled customers to be energy-efficient and comfortable in their homes. Laurie says Kingfisher has calculated a saving of £750m to its customers since 2010 in energy bills as a result, which in turn supports customer loyalty to the brand and ultimately bolsters Kingfisher's bottom line. "Everything we do starts with the customer's needs, and if we meet these, they will keep coming back," Laurie says.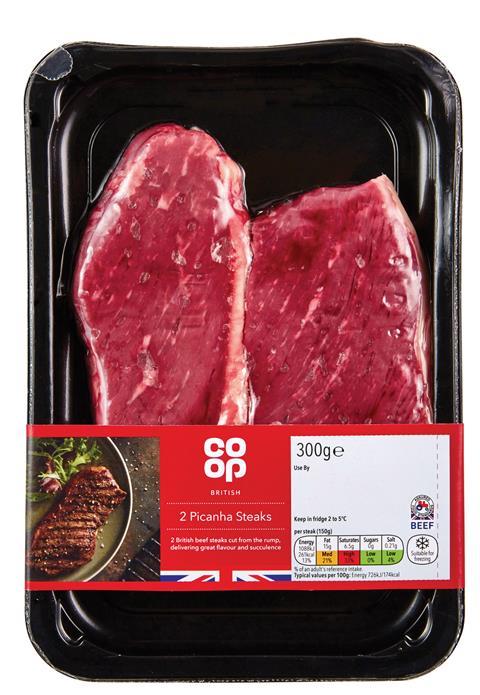 Likewise, Co-op head of food policy Cathryn Higgs says its customers expect its products to be ethically sourced, based on the ethos on which the convenience grocer is built.
She explains that, while there is a lot of competition among the grocers to offer customers keen prices, the highest standards or the best service, knowing that a retailer is focused on CSR can be the thing that "tips the balance".
"We listen carefully to what our customers care about and this helps us decide which issues to champion," she says.
"Co-op customers care about health, British farmers and British products, reducing waste, fair trade and products coming from businesses that treat workers in an ethical way. We therefore put these things at the heart of the business.
"Loyalty can't be guaranteed any more – so retailers need to work hard and build that trust. It's one of the things that keeps customers coming back."
CSR to drive sales
Not only does CSR support loyalty among existing customers, it can also significantly boost sales.
For Kingfisher, Laurie says the commercial benefits of driving sustainability are significant, because its sustainable products create revenue opportunities "you can put real cash numbers against".
Currently, 28% of Kingfisher's revenue is driven by sustainable products, and 36% within B&Q. "So over a third of the products in a B&Q store have a positive impact on the environment," Laurie says.
36%

of B&Q products are sustainable
She explains that these products, as well as giving another life to materials, are "really driving sales", particularly as they are "the same price or cheaper, the same quality and as effective" as their non-sustainable counterparts.
B&Q's non-toxic, non-flammable white spirit alternative Clean Spirit, for example, now outsells white spirit at its most popular size. "Customers care that products fulfil their needs and are good value; if, on top of all that, we can tell them that it's good for the environment, the products absolutely fly."
She adds that Kingfisher hopes for 50% of revenue to be driven by sustainable products by 2020.
£70m

Ikea's sales of 'sustainable life at home products' in its last financial year
The same goes for Ikea, which generated nearly £70m in sales of its 'sustainable life at home products' in its last financial year – up from £26.4m in 2013.
Ikea UK & Ireland head of sustainability Joanna Yarrow says: "We want to make sustainable living attractive, affordable and accessible for as many people as possible by providing products and services that help them use less water and energy, reduce waste and live healthier lives."
The furniture retailer sold 2.3 million LED light bulbs in its last financial year and anticipates this figure will increase now it has converted its entire range to LED.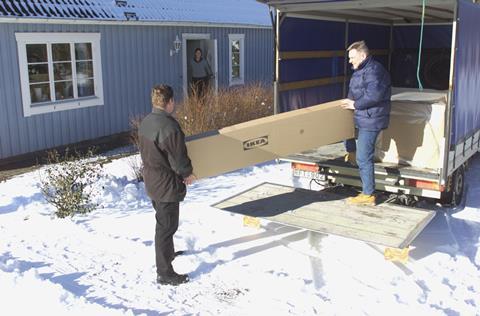 CSR for cost cutting and supply chain resilience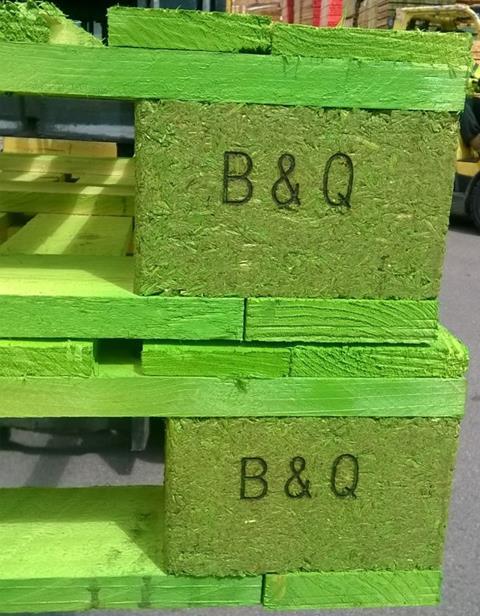 One of the more overlooked benefits of investing in CSR is the direct cash savings to the business.
For example, B&Q has found a new way of working with wooden pallets. By introducing what it calls green pallets, which are reused, the DIY retailer saved £166,000 in the first nine months of last year.
Similarly Screwfix's head office in Yeovil has solar panels on the roof, and Sainsbury's installs them in its petrol station forecourts.
The Co-op was among the first of the grocers to introduce vacuum-packed packaging on fresh meat. The benefits of doing this, along with reducing landfill waste and increased shelf-life, include lowering transportation costs for the business because the packets take up less space.
Higgs says that, while customers were initially unsure, because the colour of the meat can appear different until taken out of the packet, the change has been accepted and appreciated.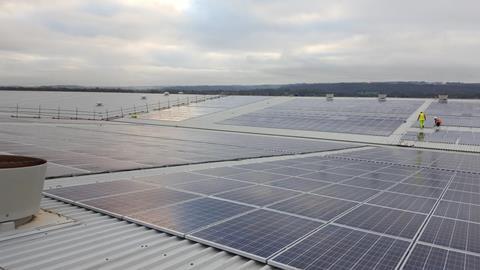 CSR for future-proofing
Not only can CSR bump up a business's bottom line today, it can also boost its long-term growth potential too.
"The world is changing," Laurie says. "Urbanisation, climate change, technology, an ageing population, cost of energy, the list goes on and on.
"We can't ignore this, no business can. In order to respond to the changing world, businesses need to be facing these challenges now."
The Co-op acknowledges that by doing everything it can today to address and support the food supply challenges of tomorrow, it will be better placed to provide for the needs of its customers in the future.
Likewise, Kingfisher has an ambition to be net positive – producing more resources than it consumes – by 2020 in order to minimise the risk of resources running out and to future-proof the business. 100% of the timber now used within B&Q is sustainably sourced.
"You have to apply a longer lens to look at the health of your business. It helps the business directly to make the supply chain more resilient. We accept that we're investing in the long-term future of the business"

Caroline Laurie, Kingfisher
Laurie says that although sustainable timber is more expensive, "there's no argument".
"You have to apply a longer lens to look at the health of your business. It helps the business directly to make the supply chain more resilient. We accept that we're investing in the long-term future of the business."
As Laurie explains, retailers don't always need to install an expensive, autonomous CSR department. Kingfisher has shown that huge improvements – not to mention savings – can be made by sprinkling the CSR thinking into every division and each colleague's mind-set.

The ethical agenda is gaining traction in retail every year, as the environmentally engaged millennials add CSR to their list of priorities, and the planet slowly tunes in to the not-so-distant reality of resources running out.
At a time when a negative tweet can cause long-term damage to a company's reputation, retailers can't afford not to invest in this, because, as Mintel points out, for today's consumers there is a sense that companies are inherently immoral, unless they can demonstrate otherwise.