Kingfisher posted soaring interim profits yesterday but boss Veronique Laury had no time to celebrate – she has a complex turnaround to focus on.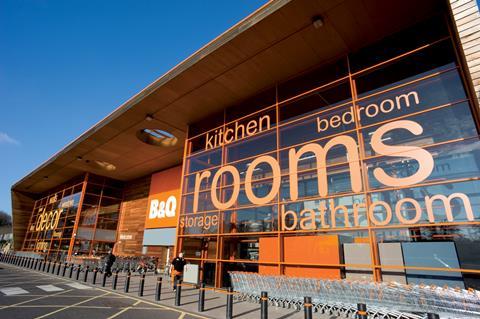 For Laury, the 13.5% jump in underlying pre-tax profits to £436m, simply means more investment for Kingfisher's five-year transformation plan, ONE Kingfisher, which she launched last year.
Laury says Kingfisher has made "very good progress" with the plan, as the figures tesify; however, she warns the next stage of the turnaround will be more challenging.
"We are very aware of the challenges ahead; the acceleration starts now," she says.
The next stage of the ONE Kingfisher plan involves clearing out old ranges. The DIY giant has already begun the process of delisting suppliers.
It is also simplifying and improving the quality of the products across its fascias, while simultaneously lowering prices and improving merchandising and packaging.
It has consolidated nine individual buying teams into one unified team, and now hopes to do the same with its supply chain operation. Additionally, it has completed the roll out of its unified IT platform across B&Q stores and has begun the process of introducing the platform to Castorama in France.
Laury said it would take its time to implement these changes. "It is a marathon, not a sprint. We are not going to sacrifice quality for time," she said.
Brexit uncertainty in the UK
Kingfisher is pressing ahead with this turnaround amid an unclear UK market. The DIY specialist said it has yet to witness any post-Brexit weakening of consumer confidence; however, it acknowledged there is uncertainty in the UK.
Kingfisher said it has yet to witness any post-Brexit weakening of consumer confidence; however, it acknowledged there is uncertainty in the UK
Verdict Retail analyst Anish Dosani says that although sales have remained buoyant following the results of the EU referendum, the outlook remains challenging. He says: "Consumer confidence will remain unstable and a slowdown in housing transactions will dampen demand for home products."
However, Laury insists that the "top-end wobble" in the property market does not really impact the Kingfisher customer and said there has been no change as of yet in the demand profile.
Another challenge ahead will be the falling value of the pound. Kingfisher, which is hedged until its next financial year, took a bullish stance on this.
Kingfisher chief finance officer Karen Witts said: "We've been working with currencies for a long time. It's just part of being a retailer." But she admitted that this will still present a challenge, and that the business will be seeking cost-based reductions from its suppliers.
The arrival of Bunnings
Kingfisher also faces the prospect of a more competitive UK market following Australian DIY giant Bunnings' acquisition of Homebase from Home Retail Group earlier this year.
The new owners have started making changes at Homebase and have slashed prices. It also plans to open its first Bunnings-branded store later this year.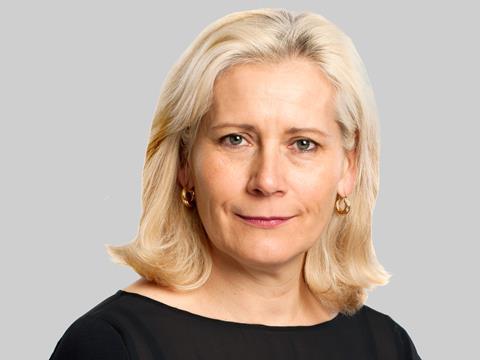 Earlier this year, Laury said Bunnings' UK arrival posed no threat to B&Q. However, with its hard-end DIY and trade focus, Kingfisher – the current DIY market leader – is set for some stiff competition.
"With the arrival of Bunnings and its intention to focus more on price, B&Q must emphasise its value credentials to stand out," says Dosani.
However, Laury remains unmoved. "We are not going to change our strategy because Bunnings has arrived. We are not trying to differentiate from Bunnings – we have our own unique offer," she says.
"This does not mean that we won't look at what they are doing, but we are certainly not making tactical decisions because someone new is entering the market."
Kingfisher is at clearly at the start of a long and arduous five-year transformation, but – as its soaring interims show – it is off to a good start and unfazed by the path ahead.
If Kingfisher can continue to overcome the hurdles on that road, Laury will have a reason to celebrate at the finish line.