After a profit warning in May last year, Dunelm has bounced back and earnings are predicted to beat expectations. Retail Week looks at how the business is getting back to form.
In contrast to gloomy predictions of retailers' Christmas performances, Dunelm reported this week that it anticipates earnings to come in just ahead of expectations.
The upgrade came after Dunelm posted like-for-like growth of 9% in its second quarter, as stores and online performed well.
The performance was in contrast to some of its rivals – John Lewis' home sales, for instance, fell 4.3% year on year over 23 weeks.
Dunelm chief executive Nick Wilkinson put the recovery evident in second-quarter trading down to one big factor: "Focusing back on our core business, under one Dunelm brand."
Benefits of Worldstores closure
The big difference has been the closure of the Worldstores website. Dunelm bought Worldstores in 2016 for £8.5m, bringing with it the Kiddicare and Achica brands. The Worldstores website was shut in September 2018 and the retailer focused on its core Dunelm.com platform.
The change meant lower-margin Worldstores sales were eliminated from the Worldstores businesses and Dunelm's gross margin rose as a result – up 190 basis points year on year.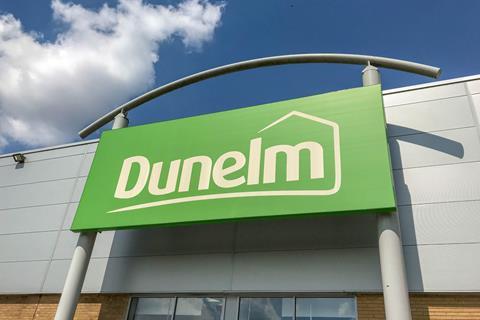 The shift has been welcomed by Peel Hunt analyst John Stevenson. He says that following the Worldstores acquisition, Dunelm became distracted and "lost its mojo".
He says: "Worldstores was losing money every month and it became the entire focus, and if you look at the store offers and the strengths of the special buys and how the stores were merchandised, it just wasn't as sharp, and you could see that."
Dunelm backed up operational changes with a new marketing strategy launched last September, through which it successfully attracted more customers in-store and online. Advertising agency WPR positioned Dunelm as the 'home of homes', emphasising its strengths in its core homewares category.
The marketing promise was kept in-store. Stevenson says: "They sharpened up its offerings, the merchandise was much better, the special buys were more compelling, and it felt like it got back on song."
Now the digital business is a boon, not a drag: "Online sales are accelerating as Dunelm drives range, digital marketing spend, brand awareness and focuses on conversion," says Stevenson.
"While the backdrop is challenging, Dunelm continues to take market share and drive improved revenue performance through self-help initiatives."
Brexit effect?
One uncertainty remains. As Brexit looms, Dunelm, along with the whole retail sector, is aware of the effect it may have on sales. Wilkinson is cautious on the outlook for the second half of the year given the unknown impact on the UK economy.
But he says: "In the medium term, we see significant opportunity to grow the business by focusing on our customers and seizing opportunities in a digital world."
"Brexit has been blamed for a few things, but consumers clearly have money and are spending it where they want to"

John Stevenson, Peel Hunt
However, Stevenson maintains "that out of 99 reasons why retail sales are as they have been over the last couple of months, Brexit would be number 97".
He adds: "I know it's been blamed for a few things, but consumers clearly have money and are spending it where they want to. Look at Dunelm's numbers, some of the online players, the leisure spend – we've not seen a real pullback in activity yet.
"The risk is an election-style lull where consumers just don't act until there's a level of clarity. I don't think we've seen that to date.
"For a lot of the big-ticket guys, the post-Boxing Day Sale to early February is the key trading [period], and of course Easter trading, two very big events, so it will be very interesting to see."
Despite fears that the home market is unravelling, Dunelm appears to have it well sewn up.
Dunelm chief customer and digital officer Leonie Foster will be appearing on stage at Retail Week Live 2019 on 27-28 March. Find out how you can attend.