It was a little over three years ago that DIY giant Kingfisher launched its grand transformation plan, with the bold aim of boosting its bottom line by half a billion pounds.
The One Kingfisher strategy, constructed by chief executive Véronique Laury, was built around three central pillars – creating unified product ranges, enhancing its digital capabilities and establishing operational efficiencies – which combined would add £500m a year to profits.
But 36 months in, that uplift looks more like a pipe dream. Kingfisher insisted that, though the benefits being borne out of its transformation were "in line" with its plans, these had been "outweighed by weakness in our base business".
A combination of "internal factors and external challenges" drove pre-tax profits down 52.8% to £322m in the year to January 31. And Kingfisher scrapped its £500m profit uplift target, with outgoing finance boss Karen Witts refusing to provide new earnings forecasts.
It left Laury, the architect of the blueprint and a 16-year Kingfisher veteran, heading for the exit door after five years at the helm.
Kingfisher chair Andy Cosslett admits her plan was always going to be "one of biggest transformations in retail history", particularly when being carried out against a backdrop of political uncertainty, low consumer confidence and "unprecedented turbulence" across the retail sector.
But what exactly went wrong – and what must the B&Q and Screwfix owner do next to revive its fortunes?
What went wrong?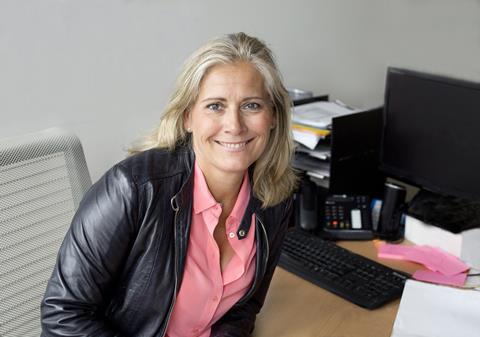 Although external factors have played a part in impacting "business as usual" at Kingfisher, the DIY titan admits that "transformation-related disruption" has hampered its progress.
Cosslett alludes to the fact that the task of "managing change internally", as new unified ranges and IT platforms came into force, has led the business to take its eye off the ball when it comes to serving its customers.
"This is a very compelling and clear plan that needs to be executed and we are most of the way through the execution," Cosslett says.
"When we get through this year we are convinced – and we've started to see it now – that as we engage the customer more and more, this 'engine' we talk about will deliver.
"We need to get back to looking after the customer. The last two years have been about managing change internally, so we need to make sure the customer is our primary focus going forward.
"You can't do the sorts of changes Véronique and the team have been doing without causing disruption in the stores and in our offices as people have had to change their ways of working. It's very challenging and change is very tough."
Some aspects of that change are delivering results. Its new unified ranges appear to be resonating with shoppers. Sales of those increased 1.3% during its financial year, while revenues from non-unified products dropped 1.8% in comparison.
"There's clearly been a problem with the underlying business and they're trying to dress it up as 'it's not our fault, it's the markets'"

Tony Shiret, Whitman Howard
Digital sales grew 17% and now account for 6% of the group's total sales, while its net promoter score is also showing signs of progress.
But like-for-like sales fell 0.8% in the UK and 3.7% in France, where it owns Castorama and Brico Depot.
Retail profit overall was down 11.3% to £753m, but Kingfisher was at pains to point out that, stripping out its French arm, retail profit would have increased 3%.
Although the group was hit by difficulties in the French market, including the gilets jaunes demonstrations, Whitman Howard analyst Tony Shiret believes the Kingfisher business must shoulder the bulk of the blame for its underperformance.
"There's clearly been a problem with the underlying business and they're trying to dress it up as 'it's not our fault, it's the markets'," Shiret says.
"You notice in stores the new stuff is making it more difficult to market the old stuff – it's very mixed marketing messaging."
Shiret suggests it was "blindingly obvious" that such a wide-ranging transformation plan would impact the business, describing it as "a big programme to dump on top of an already underperforming business".
How will Kingfisher tune its 'engine'?
Despite the disruptive nature of the change programme, Cosslett insists that pursuing the One Kingfisher strategy beyond Laury's tenure is "absolutely the right thing to do" and suggests much of the "heavy lifting" has now been completed.
"I think the strategy is well set," Cosslett asserts. "Vero [Laury] can take it to the point where it's been done and then someone will take it to the next phase, which could be four or five years of execution and making this engine really sing."
Laury adds: "Our transformation plan is really profound and required us to change most of our infrastructure and we've been focusing on that 'engine'.
"Our transformation plan is really profound… It's not very sexy, it's not very visible from a customer point of view, but we have to do it"

Véronique Laury, Kingfisher
"It's not very sexy, it's not very visible from a customer point of view, but we have to do it.
"It wasn't about fixing the problems of the past. It was really about creating a new company, a new engine, and this is what we've been doing."
But Kingfisher has some fine tuning to do in order to get that engine motoring.
It has mapped out four key priorities for 2019/20, one of which is to finish "building the 'engine'". It will do so by unifying the remaining 50% of its ranges, launching "next-generation ecommerce ability" as part of Cosslett's vision to become "world class" online, and drive further operational efficiencies by implementing shared services.
Laury provides one example of the 1,600-strong team of engineers and designers Kingfisher has built, which is responsbile for "creating and distributing" its product offer to retailers across the group.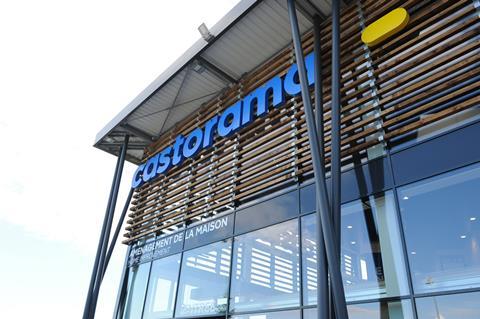 But there is more work to be done. Kingfisher plans to address underperforming parts of the business, namely Castorama, which suffered a 7.1% slump in like for likes as a result of lower footfall, price repositioning, and logistics and stock inefficiencies that were a symptom of the transformation plan.
At least nine underperforming Castorama branches will be shut as part of Kingfisher's plans to kick-start its French business.
Changes are also being made in Germany, where the group will close all 19 of its Screwfix stores but retain an online presence. Screwfix's expansion in the UK and Ireland will be ramped up, while it will also debut online in France and Poland.
The hope is that Kingfisher's fine-tuned engine will, as Laury puts it, "make home improvement accessible for everyone" by delivering a host of customer-centric benefits, including innovative new ranges, everyday low prices, new digital services and new store concepts.
To date, as Laury says, much of the transformation has been "not very visible", but that could be about to change.
Retail Week understands that the group's outdoor, bathroom and kitchen categories will be given a makeover in the coming year, which, should they land successfully in stores, could spark a much stronger year.
Kingfisher showed off a multipurpose, space-saving sink to the media as one example of how it will innovate in those product categories in the coming months.
Laury's plan to open small, convenience-style stores in locations closer to customers' homes is belatedly gathering some pace. Two years after B&Q opened its first smaller-format store on London's Holloway Road, the chain will launch its first 'GoodHome by B&Q' store in Wallington, near Croydon, on April 28.
Hoardings surrounding the location allude to "a new kind of store" as B&Q works on "improving home improvement".
Who will lead the next phase of the plan?
Cosslett says he is "wedded" to delivering such elements of the One Kingfisher strategy, but with Laury heading for the exit – and little in the way of strength and depth at board level waiting in the wings to replace her – Kingfisher is at something of a crossroads.
Following the exit of chief transformation, digital and IT officer Steve Willett, which was also confirmed last week, Kingfisher's group executive is thin on the ground.
Supply chain director Arja Taaveniku exited in September, chief people officer Alastair Robertson stepped down earlier this year and Retail Week understands chief customer officer Pierre Woreczek has moved into an advisory role.
That leaves chief trading officer John Colley and chief offer and sourcing officer Henri Solère as the only two members of Kingfisher's group executive who do not have direct responsibility for leading one of its retailers.
They are joined by B&Q boss Graham Bell, Screwfix supremo John Mewett, chief executive of its French business Christian Mazauric and Sebastien Krysiak, who runs Kingfisher's other European markets.
With so few board members left, Kingfisher will need not just a new boss, but a new-look central leadership team.
One source suggests Kingfisher will need someone with substantial home and DIY experience – as well as omnichannel experience and strong executional ability – at the very top of the organisation.
"They need someone who can genuinely lead a top-down transformation and take people with them on that journey," the source adds.
"There's no problem with being a disrupter, but you've got to carry the business along with you. You can't break everything without having something to put in its place"

City analyst
According to one City analyst, it is the latter with which Laury struggled.
"She's quite a difficult person to work with," they say. "She's got a very French strategic view that is conditioned by the lack of competition in France.
"She's a disrupter, and there's no problem with being a disrupter, but you've got to carry the business along with you. You can't break everything without having something to put in its place.
"I think that's been the problem. She's been too aggressive with what she's done."
But with Cosslett insisting he is "dead set" on the strategic direction Laury has mapped out, who will take the hotseat and continue to press ahead with someone else's plan?
"The issue is if you get someone who just comes along and implements Véronique's strategy, it's probably going to be someone who's doing the bidding of the board and not be a particularly strong CEO," one analyst suggests.
"If you get someone who's much stronger, then you could have all the usual scratchy resettings and considerations in other places that effectively suppresses earnings for a very long time."
Whoever takes the hot seat – and with whatever plan they pursue – they will be under pressure to rebuild earnings, fast.
Analysis: Can Kingfisher rebuild its bottom line?
1

Currently reading

Analysis: Can Kingfisher rebuild its bottom line?

2