Department store group to take multichannel leap with new format click-and-collect store in Aberdeen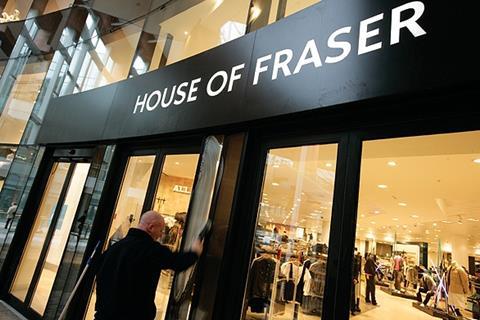 House of Fraser is to open a revolutionary click-and-collect store in Aberdeen next month, in a move that signals the growing importance of multichannel retailing.
The department store group, which has not had a presence in Aberdeen since 2002, will open the 1,500 sq ft shop at Hammerson's Union Square shopping centre.
It will be the first time a retailer has opened a store specifically for click-and-collect operations, and reflects the growing demand from customers for more flexible shopping choices. It also shows how bricks-and-mortar retailers are adapting to online and capitalising on growth from multichannel sales.
A House of Fraser spokesman said the "entirely new store concept" will form part of its "growing multichannel offer".
The spokesman declined to say what the format will be called, how it will look or what it will be used for precisely, although sources told Retail Week it will be used predominantly for click-and-collect. The average size of a traditional House of Fraser store is 100,000 sq ft.
The retailer, which relaunched its website last week, reported online sales up 107% in the first quarter of 2011. Click-and-collect, launched last September, now accounts for 40% of those sales.
It is expected that if House of Fraser rolls out the format, it will seek to open in locations where its web sales are strong and where it does not have an existing store presence. The retailer has considered locations including train stations.
Sources told Retail Week that pure-play etailers are also considering opening bricks-and-mortar stores to provide customers with click-and-collect offers. Home shopping group N Brown will start a store pilot this autumn.
In an innovative approach for a landlord, Hammerson has been examining the opportunities that multichannel retailing provides. In its half-year update on Monday, it told the City it has been looking at initiatives including providing space for retailers' click-and-collect offers.
Hammerson managing director of UK retail Lawrence Hutchings said: "We've been working hard on understanding multichannel retailing. It's an enormous opportunity. It's another way of driving traffic and sales."
Retail Week revealed in April that House of Fraser was scouting for suitable locations for a click-and-collect offer.
Research from Deloitte has shown that multichannel consumers – those who use more than one channel such as store, online or catalogue before making a purchase – spend 82% more per transaction than customers who only shop in stores.