Mainstream womenswear retailer Hobbs wants to more than double the footprint of its existing stores as it prepares to introduce a full occasionwear sub-brand to its offering.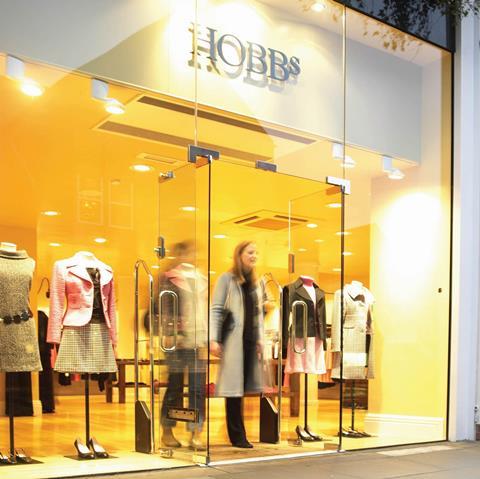 The retailer - which last month secured £46.5m of funding from its private equity backer 3i as well as its banks - will introduce Hobbs Invitation into stores from December to sit alongside its existing sub-brands Hobbs London, NW3 and Hobbs Unlimited, which launches in stores in September.
Hobbs chief executive Nicky Dulieu said that Hobbs will now expand the square footage of its existing stores in order to house all its brands. "Our existing store estate is just not large enough," she said.
The average size of a Hobbs store is about 1,500 sq ft and Dulieu said that the retailer will look to increase this to about 3,500 sq ft in its existing estate.
"With the introduction of the Invitation range, which will be on its own floor, we will definitely need a lot more space," she added.
Hobbs will look at extending existing stores as well as buying adjacent units and aims to complete the expansion within the next three years.
Dulieu said that Hobbs is still hunting for a handful of new stores, but added it is not looking to open more standalone stores for its sub-brands at the moment. "Our customers are very time poor so it makes sense to have everything under one roof," she said.
The decision to extend its occasionwear offering comes on the back of customer research that the retailer undertook towards the end of last year.
"What the research shows is that there is a huge appetite for occasion and evening wear and customers are telling us they want a complete service from us around that," said Dulieu.
There will be between 150 to 200 pieces in the Invitation range and retail prices will range from £159 to £500.