HMV is set to report operating profits of nearly £17m during the 11 months after it fell into administration last year.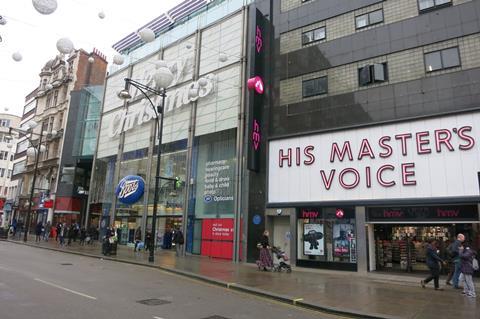 The profits came on the back of sales of £311.2m during the period between 29 January and 28 December 2013.
HMV was hit by a one-off restructuring cost of £4.2m in the 11 months, while it was also subject to a £9.9m intra-group expense and £2.3m in interest on loans and working capital provided by Hilco.
After the additional expenses, the retailer posted a £4.9m pre-tax loss for the period.
HMV owner Hilco revealed that every one of HMV's stores is now profitable following its restructuring programme, which has involved a trimming of its store estate and the opening of a new Oxford Street flagship store.
The retailer told Retail Week in July that in the total group sales for the year to June 30, 2014, were $1.2bn (£700m), including operations in Canada and Ireland.
In the quarter to the end of June, UK like-for-likes increased 9.2% while in-store conversion rates improved from 24.2% to 28.1% as shoppers embraced the reborn retailer.
HMV has plans to increase the number of in-store events ten-fold, creating the opportunity to connect with music fans and sell to them at the same time.
HMV is also seeking to sponsor more film and music events to raise its profile and it plans to open a further four stores in the UK across the next year, taking its estate to 129.