Superdrug is to launch a premium skincare and make-up brand as it seeks to offer customers more quality products at accessible prices.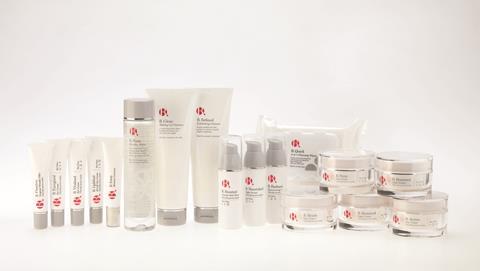 The brand is to launch in two thirds of Superdrug's 882 stores and online from February 1. Superdrug marketing director Matt Walburn said he expects the range, called B, to be popular among existing customers as well as attracting new shoppers looking for an affordable premium range.
B will have a standalone website - Bisforbeautiful.co.uk - and there will be no evidence on the packaging that the product has been developed by Superdrug.
If the brand proves successful, Superdrug parent company Hong Kong-based AS Watson would consider exporting it to its overseas retail businesses, according to Walburn.
B is aimed at women aged 25 to 54, and is designed to simplify the process of buying beauty products. For example, rather than categorising products by age, it defines them by skin phases, such as 'dry' or 'tired'.
Walburn said: "B is a brand in its own right. It doesn't have the feel of an own brand.
"It gives better accessibility to beauty products."
Walburn said the premium range will add "sophistication" to Superdrug's product range.
The health and beauty retailer recruited a new team to create and develop the brand, which comprises 142 make-up products priced between £4.19 and £10.99 and 19 products across B skincare, with prices ranging from £3.49 to £15.
The launch follows in the footsteps of rival Boots and its hugely successful No7 skincare and make-up brand.
However, Walburn likened B to established beauty brands L'Oreal and Max Factor.
He said that all products have "scientific backing". Superdrug has appointed make-up artist Maxine Leonard and skincare expert Ian Baynes as its ambassadors for the brand.
The retailer is placing trained experts in 50 stores to help customers choose the right B products.