Superdrug has reported a jump in full-year profits and sales as the health and beauty retailer benefited from upping its in-store services.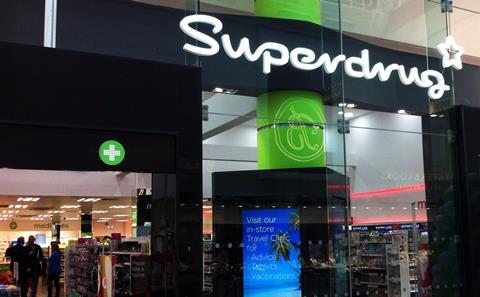 Pre-tax profits in the year to December 26, 2015, rose 62% to £56.8m, the AS Watson-owned retailer said.
Total sales increased 5.4% to £1.1bn. Sales on a like-for-like basis rose 6.6%.
On a category basis, make-up sales grew 11% and fragrance was an "excellent performer", the retailer said.
Online sales shot up by "over" 50% after the company offered online shopping in the Republic of Ireland for the first time.
The retailer said that its new venture, Superdrug Opticians had "performed well".
Superdrug grew its in-store services last year – more than 200 stores now include bars for eyebrow shaping and nail treatments while 24 have nurse-staffed clinics offering advice on issues such as weight management.
2015 saw the second Superdrug Wellbeing store open in Watford, offering customers an innovative and service-led shopping experience.
Superdrug has 787 stores and is currently in the midst of a refurbishment programme. It opened seven new stores in 2015, and wants to increase its opening rate this year.
AS Watson Health & Beauty UK chief executive Peter Macnab said: "We have had a strong year and are pleased with the company's performance. We believe the service offered in our stores is key, whether it's our experts offering beauty and health services, or advice given about the latest products."