Superdrug has reported a bumper Christmas trading performance after strong make-up, gift range and online sales.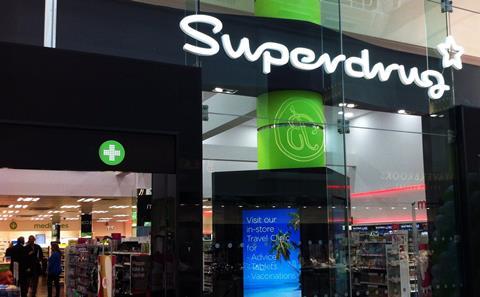 The retailer, owned by China's AS Watson Group, said its like-for-likes rose 7.2% in the five weeks to January 2.
The rise was higher than the 6.8% achieved in the same period last year, Superdrug said.
Make-up was a star performer in the most recent period, with sales up 10% as "customers treated themselves to new cosmetics for the party season", Superdrug said.
The retailer's gift ranges had their "best ever Christmas", as beauty advent calendars recorded sales of more than £1m.
Superdrug said fragrance sales were driven by designer brands, with Gucci and Dolce & Gabbana fragrances selling strongly.
Online sales during the period jumped 47%. Superdrug said nearly 40% of orders in the week prior to Christmas were collected from stores.
AS Watson's health and beauty UK boss Peter Macnab said: "This Christmas we concentrated on offering customers as many reasons as possible to shop at Superdrug – from market leading prices to a wealth of free gifts.
"We also added interest to our stores with more beauty and health services, and this is something we look forward to building on next year."
Superdrug opened nine stores in December, bringing the total number of stores it opened last year to 23.