Value health and beauty retailer Savers, sister company to Superdrug, is heading back into the black for the first time since 2005 as it concludes a four-year turnaround plan.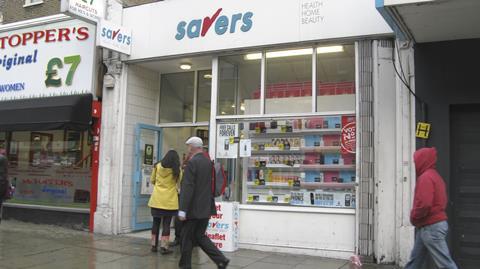 AS Watson-owned Savers reduced pre-tax losses from £7.7m to £368,000 for the year to December 31, documents filed at Companies House showed.
The 232-store retailer launched a turnaround plan in 2008 after suffering losses of £45.8m in 2007.
Last year sales advanced 10.5% to £189.1m despite increasing competition in the sector. The company said it "rode the wave of success of discounters", as consumers turned to lower-priced beauty products.
The retailer reported: "The directors now consider that they have a clear roadmap for success and the company is returning to profitability."
Savers said it will continue to drive core product categories of household, hair and health and it has plans to introduce new categories and own-brand products targeted at shoppers feeling the pinch.
As part of the turnaround Savers has focused on relocating stores to secondary sites with lower rents, positioning its price points below competitors' and keeping operating costs low "to pass its savings back to the customers".
The retailer refreshed stores for the first time in four years in the period, revamping 100. It also opened one new store.
Savers narrowed its operating loss before exceptionals, interest and tax to £3m from £7.8m. The retailer said the loss was expected as part of its plan to return the business to profit. It added that it improved margins and reviewed efficiency plans across its operations.
The UK health and beauty market grew 2.4% in 2011 to £18.23bn due to price inflation in the main, according to Savers. The retailer cautioned that competition has surged as new health and beauty etailers enter the market, while those with strong TV and catalogue businesses introduce beauty offers.
Savers declined to comment further.