From the controversy over airport store pricing to disgruntled milk farmers, for some retailers 2015 was a tough one in PR terms.
Sparks fly over VAT controversy
Retailers operating at airports rocketed into the headlines this summer when it was revealed that some were failing to pass on savings they made through VAT relief. By getting passengers travelling outside the UK to show their boarding cards it means retailers can get 20% VAT relief, it emerged.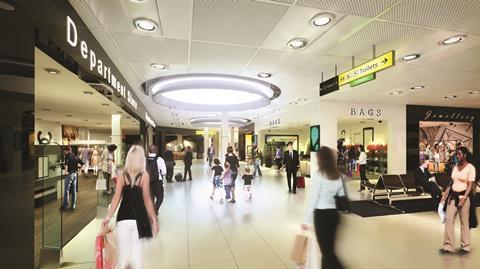 Ministers became involved in the furore while some passengers refused to show their boarding passes as the ensuing controversy led to retailers, including Boots, to review the practice.
A lack of price consistency across stores continued to be a theme as WHSmith, also embroiled in the airport pricing scandal, and Marks & Spencer were discovered to be charging customers more at their hospital stores. After hitting the headlines and meeting with a Labour MP, WHSmith said it would ensure promotions on its stationery would cost the same across its entire store estate.
The Great British milk-off
Farmers staged fresh protests over the price they were being paid for milk by supermarkets. In the first protest, about 100 farmers cleared the shelves at an Asda store in Dorset.
The dramatic protests worked – one by one the supermarkets surrendered into the mounting pressure by pledging to increase the amount they pay suppliers. Asda said it would pay farmers 28p per litre of milk while Aldi also revealed it would pay its three milk suppliers 28p per litre.
Mike Coupe's Egyptian legal wrangle
One of the most bizarre retail stories for many a year, let alone 2015, emerged in April when it was revealed that Sainsbury's boss Mike Coupe had been sentenced to two years in an Egyptian jail. Coupe was convicted for embezzlement by a court in Giza after he allegedly tried to seize cheques connected to the collapse of Sainsbury's disastrous foray into Egypt 16 years ago. As Sainsbury's most senior employee, Coupe was held responsible for the grocer's alleged actions and was automatically convicted in September 2014 after failing to attend court hearings in the country.
Sainsbury's has claimed Coupe was convicted "without notice of the proceedings against him" and said its chief executive "had no involvement" in what it called a "historic commercial dispute."
Following an appeal - and a nervous wait to find out the result of those proceedings, Coupe was acquitted of all charges against him in June. He later laughed off the "day trip to Cairo" he endured during the bizarre case, which stemmed from Sainsbury's move into Egypt in 1999 when it paid £10m for a 25% stake in the joint venture with local partner Amr el-Nasharty.
Controversial tax arrangements
Amazon continued to face pressure for booking UK sales through its Luxembourg arm. The etailer was revealed to have paid just £11.9m in tax on £5.3bn of UK sales, according to Companies House. However, the etailer has since announced that it had started booking sales from the UK in this country meaning its tax bill should be much more reflective.
Cyber attacks
While the hacking attack of dating site Ashley Madison might have gained more worldwide coverage, retailers also suffered at the hands of hackers this year. Carphone Warehouse was the victim of an attack that involved up to 2.4 million of its customers' data breached.
It came as a Morrisons employee who leaked details of nearly 100,000 of the supermarket's staff was jailed for eight years. The data breach cost Morrisons £2m to rectify.
Ever since Mike Ashley's Sports Direct was exposed for its widespread use of zero-hour contracts, the company seems to have come under attack for its controversial working conditions. It culminated in the retailer's main warehouse in Shirebrook, Derbyshire being described as a 'gulag' by The Guardian newspaper after sending two undercover reporters into the facility. The paper alleged that unpaid time for "rigorous" staff searches at its Shirebrook warehouse meant workers were effectively being paid less than the minimum wage. The undercover report followed an investigation by the BBC, which found that ambulances were called to the same warehouse 76 times in two years.
If that wasn't enough for the firm's PR team, boss Dave Forsey was charged this year with a criminal offence relating to the collapse of fashion chain USC. Forsey has pleaded not guilty to the charges. He will face trial in March.
Reviews of the year