Retail Week speaks to Alliance Boots chief executive of health and beauty Alex Gourlay about how Boots' retail strategy has ensured it is well-positioned to meet its targets.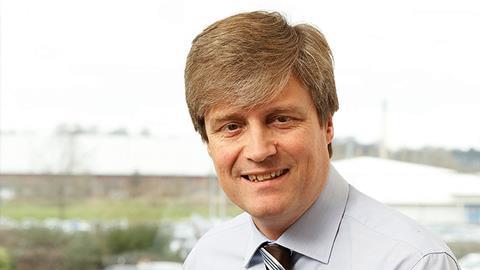 Retail Week: Are you pleased with Boots' first-half figures?
Alex Gourlay: It is a good performance when you look at the economic landscape in the UK. We're very pleased with the numbers.
We are on track because we have and will continue to focus on three key areas:
We will ensure that we stay close to the customers both through customer care and the Advantage card. Feedback from them tells us customer care is improving in-store and this is really important in the health and beauty sector. You cannot take the customer for granted because they are now more empowered through the higher take up of technology and the information available to them.
Secondly, we continue to innovate and introduce new products through our No7 brand and by using and introducing new brands. Our customers know that they will see the new releases in Boots first.
Value is also important. Customers have confidence in a business when they know they are getting value.
RW: What new products is Boots going to introduce?
AG: With partners, we are looking at the potential for a new make-up fashion brand, separate from the No 7 brand. Customers tell us there is a gap in the market in this area. We are looking at something that is more fashionable and funky but currently it is only at the concept stage.
RW: What international plans does Boots have for the future?
AG: Alliance Boots' executive chairman Stefano Pessina is developing the international strategy.
We have recently extended our skincare range called Boots Laboratories, which was already in France, Spain and Italy through our pharmaceutical offering. Now we are moving it into Switzerland, Austria and Germany.
We have plans to expand in Thailand and Norway and we have a few trial stores on the ground in Holland.
Looking at the UK, we usually open up around 20 stores each year, although we will have to wait and see what the markets look like for next year before we decide on numbers.
RW: What is Boots doing to keep UK stores fresh?
AG: As part of the ongoing evolution of the stores, we want to ensure that we are giving customers what they want. By expanding our electrical health and beauty range we want to offer them better solutions to help them feel good. We are tracking technology to ensure that we can sell the product when it is ready to go market.
We particularly want to focus more on the baby category and make it more convenient for families to shop with us using our multi-platforms.
To improve this [multichannel], we are going to open a new, fully automated storage warehouse for our online orders in January. It will mean customer orders through to delivery will be much quicker.