Superdrug will launch a new TV advert on Thursday starring its own store staff as it promotes its customer service in a move away from its previous celebrity-led campaigns.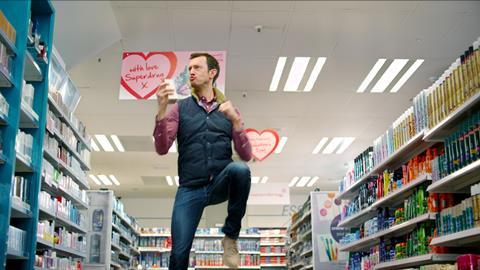 The health and beauty retailer's new campaign, straplined That Superdrug Feeling, depicts real life shoppers breaking into a celebratory dance after finding a bargain product recommended by staff.
Last month Retail Week revealed Superdrug was dropping Gavin & Stacey star Joanna Page from its national advertising, replacing the campaign with an advert that supports its new strategy to focus on customer service.
The new campaign, created by Billington Cartmell, will run in the run-up to and during seasonal events throughout the year starting with Valentine's Day.
Superdrug marketing director Matt Walburn said: "This year brings a new look and feel to our TV advertising.
"While the campaign focuses on tactical seasonal offers it's done with Superdrug personality in a fun way.
"We're hoping to give everyone who views the ad a happy feeling too – so expect to see happy dances all over the shop."