Lush boss Andrew Gerrie has left the business after 20 years at the helm of the retailer, known as much for its ethics as its bath bombs.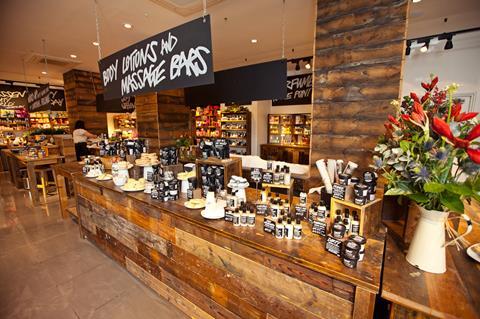 Lush said it is seeking a replacement for Gerrie. The beauty and cosmetics retailer said his responsibilities are being divided among the leadership team but did not specify who.
Gerrie was appointed a director of Lush in 1995, and became chief executive soon after.
At the helm he was responsible for the development of Lush's business in the UK and internationally, and also worked across all financial and investment aspects of the business with overseas partners based in North America, Europe and the Far East.
Gerrie started his career at a property consultants in Australia, where he managed operations in Southeast Asia and Australia.
Lush co-founder and managing director Mark Constantine said: "Andrew Gerrie has been a lovely colleague and I have enjoyed his support over the years. However, he has now decided to go and do his own thing away from Lush.
"Andrew is someone who will tell you something sometimes in only a few words and you have to quickly grab them as they are very precious and then take them away and work with them.
"I'm very curious to see what he does do in the future and how he will manage without me too. I shall miss him a lot."
Gerrie's departure comes just seven months after Lush co-founder Liz Bennett retired from the retailer after 20 years at the business.
Bennett was one of the key figures behind the creation of Lush, founding the retailer in 1994 with Mark and Mo Constantine.