Health specialist Lloyds Pharmacy will open a second trial Health Village in Thurrock, Essex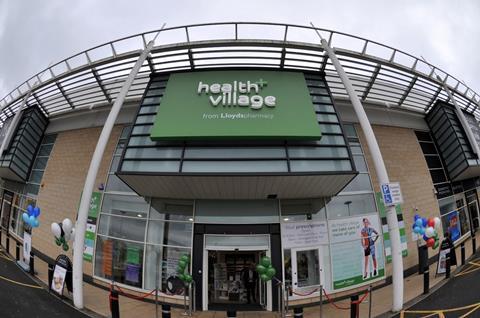 Offering a range of health and wellbeing services, the centre will include a private dental clinic and an exclusive day spa - both new services.
The additional services will complement in-store areas dedicated to optician Vision Express, podiatry provider Shuropody, clinical dermatology specialist Sk:n, audiology provider Hidden Hearing and physiotherapy and sports injury clinics Connect Physical Health.
Coffee retailer Coffee Republic will also have an onsite store when the Village opens on December 3.
The new centre is larger than the first in Brent Cross, North London which opened in September.
Lloyds Pharmacy managing director Tony Page said: "As we continue to trial and evolve the concept, we're pushing the boundaries by extending the retail offering at Thurrock, introducing new products and services that we know will be very much welcomed by local communities.
"The Health Village in Brent Cross has been positively received – our customers like the convenience of accessing health and wellbeing services under one roof. We're confident the Thurrock store will do equally well."
Lloyds Pharmacy says its centres are the first to offer health and wellbeing services under one roof. The centres are part of the retailer's strategy to move towards becoming a full healthcare provider.
* Lloyds Pharmacy is also strengthening its online operations with the appointment of Paul Johnson as head of online. Johnson, previously UK managing director of pet supplies etailer Zooplus, brings 12 years' online experience.