Walgreens Boots Alliance's $17.2bn (£11.1bn) move to buy rival Rite Aid means it will establish itself as the world's second-largest retailer.
Combining Planet Retail's 2015 forecasts for Walgreens Boots Alliance and Rite Aid creates a new entity worth over $130bn (£84bn) in annual retail banner sales, meaning it jumps from eighth to second place in a global ranking behind Walmart and overtaking the likes of Costco, Carrefour, Kroger, Amazon and Tesco in the process.
The blockbuster acquisition brings together two of the three largest drugstore operators in the US. It leaves CVS, which has forecasted annual sales of around $74bn (£47.8bn) and some 8,000 outlets, trailing behind in terms of scale.
CVS itself has been growing through a series of acquisitions and forging alliances in a sector increasingly characterised by consolidation. Earlier this year, for example, CVS acquired the pharmacy operations of Target in a $1.9bn deal.
Increasing scale – and generating efficiencies– is becoming crucial in the evolving, and ever more complex, US healthcare market.
Despite an ageing US population and its appetite for lifestyle drugs to manage chronic illnesses, margins are coming under pressure from the impact of the Affordable Care Act, price inflation and mail order and internet pharmacies.
Buying power boost
Clearly, improved scale will give improved buying and negotiating power, as well as clear efficiencies in a range of areas, such as private-label developments and logistics.
Another key area that could benefit from shared experience and synergies is the ongoing move to expand the range of healthcare-related services offered by pharmacies.
Rite Aid in particular has significantly grown its immunisations programme in recent years.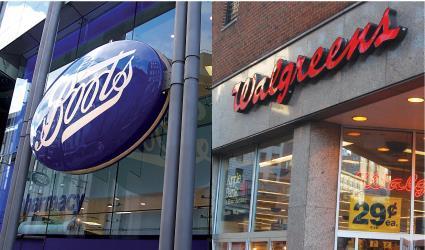 The significance of the deal will almost certainly require clearance from the US antitrust regulators, who may demand store divestitures in exchange for their approval, especially in those states such as California, New York and Massachusetts, where there is significant overlap in terms of presence.
The acquisition would also represent just the latest in a series of deals led by Walgreens chief executive officer Stefano Pessina, first involving Boots and Alliance Unichem in Europe and then the acquisition by Walgreens last year.
Looking to the future, further moves globally cannot be ruled out.
Walgreens Boots Alliance still only has a limited presence in Asia and Latin America, so acquisitions of local and regional players in these regions will help establish the retailer's global scale and ambitions.
Robert Gregory is global research director at Planet Retail