Health food retailer Holland & Barrett is gearing up to open its first stores in the US, Retail Week can exclusively reveal.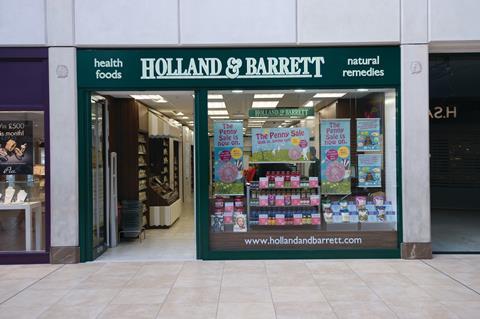 The retailer has agreed terms on two sites in New York City, with one store in the new World Trade Center and the other in central Manhattan. Holland & Barrett, whose parent business is US-based NBTY, aims to have at least one of the shops open by the end of this year.
NBTY's Europe boss Peter Aldis told Retail Week: "We've appointed brokers, we're looking at distribution, we've met with a lot of people over there and we've got heads of terms on two sites, but we haven't signed them yet."
Holland & Barrett reported strong growth in Europe last year and it is aiming to capitalise on demand among health-conscious Americans.
"We'll British it up, with things like sepia photographs of Buckingham Palace"

Peter Aldis, NBTY Europe
Aldis said: "The US is not an easy market to operate in, but they [NBTY] have been watching our growth. There was a hesitancy, but NBTY think Holland & Barrett is a successful model and could do well [in the US]."
He said the proposed US stores will play on Holland & Barrett's national roots. "We'll British it up, with things like sepia photographs of Buckingham Palace," he said.
The retailer already has franchise partners in countries such as China, UAE, Spain and Malta, but the US sites will be directly owned and run by Holland & Barrett.
On May 1 NBTY Europe will be branded as Holland & Barrett International, Aldis also revealed.
He was talking to Retail Week as the retailer unveiled its new store concept Holland & Barrett More at its first site in Chester yesterday. Fifty similar outlets are planned over the next two years.
The 'premium' stores, which will be around six times bigger than its standard outlets, will also carry around 1,000 'Free From' products aimed at allergy sufferers in addition to its regular stock. The company is set to target major cities with the concept, including London, Bristol, Birmingham, Manchester and Oxford.
Aldis said he expected the More stores to replace many original Holland & Barrett shops, but that will be decided on a case-by-case basis.